11.11.2021 to 19.11.2021 - EDUCULT, frei_raum Q21 exhibition space, Jan Arnold Gallery, Komische Künste, Artist Studios, TONSPUR_passage
Host: Q21
Q21 @ Vienna Art Week 2021
FREE ENTRY, EDUCATION, LITERATURE & DISCOURSE, ART, FILM & DIGITAL CULTURE
---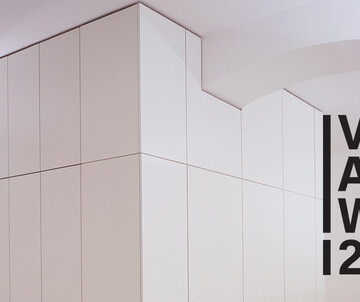 ---
All dates
• Days with event
01 mo
02 tue
03 wed
04 thu
05 fri
---
06 sat
07 sun
08 mo
09 tue
---
10 wed
---
---
---
20 sat
---
21 sun
22 mo
23 tue
24 wed
25 thu
---
26 fri
27 sat
---
28 sun
29 mo
30 tue
---
As a hub for visual arts, Vienna Art Week presents every year in November for one week the importance, diversity and depth of content of the art institutions, academies, galleries, art spaces and artists based in Vienna.
This year, from November 12 to 19, Vienna Art Week invites the public to engage artistically with the loss of control, whether experienced or imminent, under the motto "Losing Control.
During this art week, Q21/MQ also offers the opportunity to gain insights into artistic productions.
Admission to all events is free, current access rules apply.
T. J. Demos: The Aesthetics and Politics of Climate Justice
Thursday Talk im Rahmen der Ausstellung "Overground Resistance", kuratiert von Oliver Ressler
Date: Thu Nov 11, 18:30
Venue: frei_raum Q21 exhibition space
Tessa Sima
Midissage: Thu, Nov 11, 19:00
Ort: Komische Künste - Shop und Galerie
Guided Tour of the exhibition "Overground Resistance" with curator Oliver Ressler and T. J. Demos
Date: Fri, Nov 12, 14:00
Venue: frei_raum Q21 exhibition space
TONSPUR 90: Emeka Ogboh: Excerpts From Lagos
Opening: Fri, Nov 12., 17:00
Venue: TONSPUR_passage
CANCELLED: Studio Visit with Sabine Winkler and Elisabeth Hajek
Date: Sat, Nov 13, 12-14:00
An important component of Q21/MQ is the Artist-in-Residence program. International guest artists, curators, writers, theorists, filmmakers and researchers are invited to Vienna in cooperation with the Q21 cultural initiatives and partner institutions such as tranzit.org / ERSTE Stiftung and the BMEIA o realize projects on site.

For this year's Vienna Art Week, curator Sabine Winkler spoke with eight Q21 artists-in-residence currently living and working at MuseumsQuartier, Wien. Four visual artists*, one filmmaker, one author and two curators will be presented in the form of an interview from November 12 to 19, 2021. They reflect on current realities of life, report on their artistic practice, engage in climate justice, speculate on future models, etc.
All interviews are published in the MQ Journal.
"Die Wiener Jammerei" – Die Kunst des Suderns und Matschgerns
Opening: Wed, Nov 17, 19:00
Venue: EDUCULT

Joseph Rudolf: mixed media
Opening hours: Fri, Nov 12, 17-19:00
Midissage: Thu, Nov 18, 18-20:00
Venue: Jan Arnold Gallery
Vanina Saracino: SEEING THROUGH FLAMES – Intersectional resistance toward (climate) justice
Thursday Talk as part of the exhibition "Overground Resistance", curated by Oliver Ressler
Date: Thu, Nov 18, 18:30
Venue: frei_raum Q21 exhibition space
Back to main navigation