11.03.2022 to 27.03.2022 - MQ Freiraum

SHOOT & THINK
FREE ENTRY, ART
---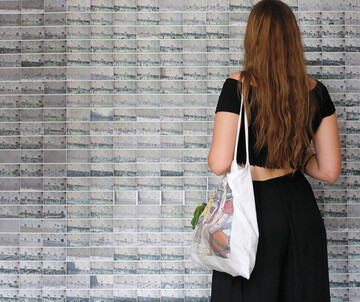 ---
All dates
• Days with event
01 tue
02 wed
03 thu
04 fri
05 sat
---
06 sun
07 mo
08 tue
09 wed
---
10 thu
---
---
---
---
---
---
28 mo
29 tue
30 wed
---
31 thu
SHOOT & THINK
11. thru 27.03., frei_raum Q21 exhibition space l Tue-Sun 13-20h
Opening Thu 10.03., 18h
picture review with the curators
25.03., 18h; frei_raum Q21 exhibition space l free admission
As part of the FOTO WIEN festival, the exhibition "SHOOT & THINK" showcases works by students of the Studio Image at the Free University of Bozen-Bolzano. Their photographs, multi-media and web-based projects, and book designs invite visitors to engage with complex social themes.
Studio Image is one of four studios on the bachelor's degree course in art at the Free University of Bozen-Bolzano and offers students the opportunity to work intensively in the medium of photography and video. Each semester sees the creation of a different open discursive space. During the semester "Democracy in Distress?", students investigate new forms of propaganda. The semester "More than 1000 Words" is about exploring the relationship between image and text. And during "ELIZA & Frankenstein", the topic is technological utopias and their visual narratives.
The exhibition "SHOOT & THINK", spread over 400m2 of exhibition space, brings together works by young artists created over a period of six semesters at Studio Image. It also marks the publication of the book "SHOOT & THINK. Negotiating Images."
Curated by Prof. Eva Leitolf and Giulia Cordin.
Artists:
Matteo Antoniazzi l Giada Avi l Chiara Cortellini l Pia Deppermann & Moritz Knopp l Lucrezia Erbisti l Elda Ergüleç l Elisa Faletti l Adriana Ghimp l Miriam Governatori Leonardi l Agnese Guerrieri l Issue Collective l Sophie Krause l Mark Markin l Katharina Theresa Mayr l Maximilian Pellizzari l Luca Piscopo l Elio Pfeifauf l Sophia Rabbiosi l Irene Rainer l Jessica Schuhmann l Christina Vieira-Barry l Matteo Zoccolo
Back to main navigation