10.07.2023 to 10.07.2023

Public Moves: Plenvm Ninja "Virgin Vogue"
FREE ENTRY, DANCE/PERFORMANCE/MUSIC, LEISURE & OUTDOOR
---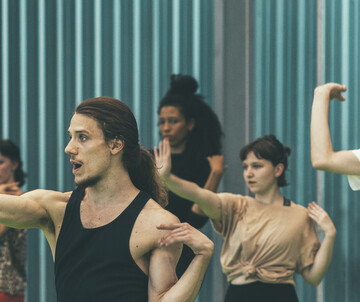 ImPulsTanz: Public Moves
In ballroom, the Virgin category is for beginners of the discipline. PLENVM Ninja teaches you the fundamentals of Voguing. You will learn how the elements are sequenced in order to express your own story with precision, style and grace.
Registration: ImPulsTanz Public Moves 2023 - Plenvm Ninja
Back to main navigation