25.07.2022 to 25.07.2022

Public Moves: Odile Seitz - Body Mind Centering®
FREE ENTRY, EDUCATION, DANCE/PERFORMANCE/MUSIC, LEISURE & OUTDOOR
---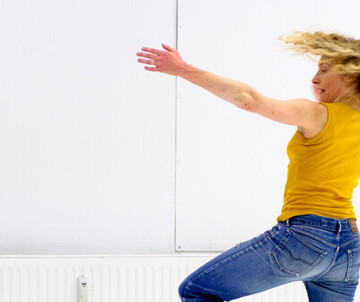 ImPulsTanz: PUBLIC MOVES
Daily, outdoors and free of charge! At Public Moves we will once again be dancing outdoors from 5 July to 5 August: more than 90 internationally renowned teachers will impart their knowledge with you – from Yoga to Bollywood Dance to HipHop in 128 free outdoor classes at five locations. Every age and level is welcome!
Registration is possible one day before the class starts at 10:00 am via www.impulstanz.com/calendar/publicmoves/or by phone at +43.1.523 55 58.
Odile Seitz - Body Mind Centering®
Mon 25.07., 17–18.15h; registration starts 24.07., 10h
Odile, a French woman living in Germany, fully engages into the power of conscious movement, explores different qualities of the nervous system in its interaction with the muscles. You will enjoy learning and experimenting with the processes of interaction with the environment, nature, Earth, others and yourself. A great opportunity to have fun moving and connecting, dealing with unknown and planned situations, improving your adaptability and creativity!
Photo: © Hans-Jürgen Wege
Back to main navigation