14.07.2023 to 14.07.2023

Public Moves: Breanna O'Mara "Dance Tik Explode"
FREE ENTRY, DANCE/PERFORMANCE/MUSIC, LEISURE & OUTDOOR
---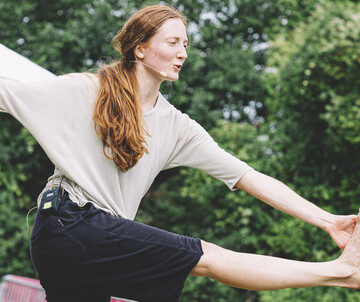 ImPulsTanz: Public Moves
Breanna, artist with Liquid Loft, Dimitris Papaiouannou and former member of Tanztheater Wuppertal Pina Bausch, invites all people! This is a celebration to get down and shake it out, while exploring the breadth of possibilities within imagination and movement. Allowing sensations to take over as well as giving cues to control them. It's about enjoying moving together, alone, bringing the party you want to the improvisational dance class.
Registration: ImPulsTanz Public Moves 2023 - Breanna O'Mara
Back to main navigation