16.07.2023 to 16.07.2023

Public Moves: Alito Alessi & Connie Vandarakis "DanceAbility"
FREE ENTRY, DANCE/PERFORMANCE/MUSIC, LEISURE & OUTDOOR
---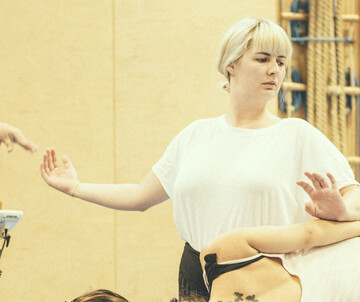 ImPulsTanz: Public Moves
"DanceAbility" is a unique dance methodology founded in 1987 by Alito Alessi and Karen Nelson. It has been under the exclusive leadership of Alito since 1989. Through experiencing movement together, misconceptions and/or prejudices that able-bodied as well as disabled people might have about themselves or each other are uprooted. DanceAbility workshops provide a supportive atmosphere for attitudes to change, and for people to learn about the beauty and joy of communicating through movement.
Registration: ImPulsTanz Public Moves 2023 - Alito Alessi & Connie Vandarakis
Back to main navigation