19.02.2022 to 19.02.2022 - Tanzquartier Wien

Nanako Nakajima - The Dramaturgy of Aging in Postmodern Dance
EDUCATION, DANCE/PERFORMANCE/MUSIC
---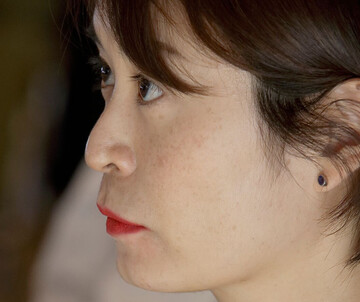 ---
All dates
• Days with event
01 tue
02 wed
03 thu
04 fri
05 sat
---
06 sun
07 mo
08 tue
09 wed
---
10 thu
---
11 fri
12 sat
13 sun
14 mo
15 tue
---
16 wed
17 thu
18 fri
---
20 sun
---
21 mo
22 tue
23 wed
24 thu
25 fri
---
26 sat
27 sun
---
28 mo
In English
This lecture is taking place on Zoom for sustainability reasons.
In this lecture, Nanako Nakajima explores how Japanese and U.S.-American dance dramaturgies of aging can become interwoven, based on a performative exhibition that she organized in tribute of choreographer and dancer Yvonne Rainer at the Kyoto Art Theater Shunjuza in 2017.
In a process of collaboration between U.S.-American postmodern artists and local Japanese performers, Rainer sent a dancer to teach the early repertoire work Trio A to Japanese dancers who performed the work form the local audience. The project also involved a screening of her self-retrospective piece Trio A: Geriatric Version by David Michalek, in which 82-year-old Rainer herself, at times staggering, performed her own choreography.
Critically interrogating differences that became visible in this space, she discusses how aging bodies in dance slip into the cognitive and aesthetic framework of postmodern dance. Revisiting global and local inputs to the process, Nakajima examines how the dramaturgy of aging in U.S.-American postmodern dance is empowered by the dramaturgy of aging in Japanese traditional theater. Trio A is the epitome of postmodern dance, and when an 82-year-old Noh performer stepped in to embody it, this historical repertoire celebrated aging dancers. Even though it was under-rehearsed, according to Rainer and her dancer this was one of the best Trio A they had ever seen, perhaps due to the adapting dramaturgy of aging involved.
opening hours
| | |
| --- | --- |
| mo-fri: | 10 – 18:00 |
| sat-sun: | closed |
---
Back to main navigation