12.11.2021 to 13.11.2021 - Tanzquartier Wien

Michael Turinsky - Precarious Moves
DANCE/PERFORMANCE/MUSIC
---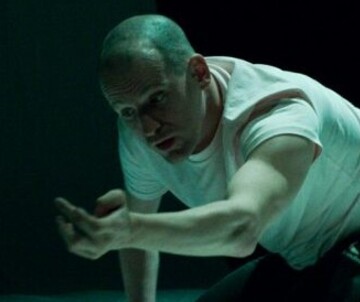 ---
All dates
• Days with event
01 mo
02 tue
03 wed
04 thu
05 fri
---
06 sat
07 sun
08 mo
09 tue
---
10 wed
---
11 thu
14 sun
15 mo
---
16 tue
17 wed
18 thu
---
19 fri
20 sat
---
21 sun
22 mo
23 tue
24 wed
25 thu
---
26 fri
27 sat
---
28 sun
29 mo
30 tue
---
Precarious Moves is nominated for the NESTROY Prize 2021 in the "Best Off-Production" category.
How can a body begin to move when the relationship of this body with its surroundings constitutes a fundamentally precarious and vulnerable moment? A relationship that is easily thrown off balance and that can reveal our own limitations? In Precarious Moves, Michael Turinsky continues his research into choreographic gestures in the context of politically motivated aesthetical concepts. One key element in this solo will be the question of individual and collective needs and requirements in regard to mobility and mobilisation. With his own experience of physical disability, Turinsky will once again draw on the concept of "Crip Time", thereby revolting against the submission of bodies to the rule of systemic regimes of hegemonic mobility and mobilisation cultures. Alternating between concepts of the organic and organisation, Precarious Moves will serve as the basis for exploration of this strange bond that connects the body with the sensual world in which it is placed.
Precarious Moves, streamed as an online version on tqw.at in January 2021, will also be shown in front of a live audience for the first time.
opening hours
| | |
| --- | --- |
| mo-fri: | 10 – 18:00 |
| sat-sun: | closed |
---
Back to main navigation