11.05.2023 to 01.10.2023 - Kunsthalle Wien

Laure Prouvost. Ohmmm age Oma je ohomma mama
ART
---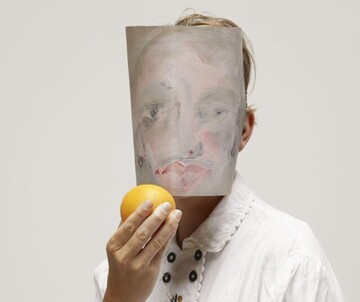 A joint exhibition of Kunsthalle Wien and Wiener Festwochen
Laure Prouvost's works stimulate the senses and imagination of those who see them. Over the last two decades, the artist (born 1978 in Croix, Northern France) has developed an inventive audio-visual vocabulary characterized by wit, a singular sensory quality and joyful play with misunderstanding and linguistic ambiguity. After numerous international exhibitions, "Ohmmm age Oma je ohomma mama" is the artist's first solo exhibition in Austria, jointly conceived by Kunsthalle Wien and Wiener Festwochen. It comprises a series of works created especially for this occasion that form an expansive as well as immersive multi-media installation.
Prouvost's multi-dimensional art practice moves easily between various media and techniques, characterized throughout by the singular performative and narrative aspects of her gesture. The artist works in film, painting, sound and sculpture, using glass, textiles, ceramics and found-object assemblages, among other materials. All these elements converge in imaginative worlds and interwoven storylines.
The cryptically spelled title "Ohmmm age Oma je ohomma mama" is a perfect example of Prouvost's witty use of language. In its play on spelling and pronunciation it leaves meanings to shimmer, working through multilingual consonances. As the title suggests when spoken aloud, it is about the fine gesture of homage – to the oma, the nana, the grandmother.
In her exploration of the very figure of the grandmother, Prouvost engages with the concept of origin and its possible interpretations, and in a broader sense with the construction of history in its trans-mission through generations. And so the Vienna exhibition begins in search of those who made us what we are able to be today. We encounter an audaciously invented genealogy of "grandmothers" (a list which of course can never be considered complete), ranging from the prehistoric figurine known as "Venus of Willendorf", the baroque painter Artemisia Gentileschi, the civil rights campaigner Rosa Parks, to the mountaineer Junko Tabei, theorist Donna Haraway, the filmmaker Agnès Varda, and the electronic music pioneer Éliane Radigue, to the grandmothers of the curator, a neighbour, a friend, and the studio manager.
The artist's subjective reflections on their significance underpin the script of her new film, "Here Her Heart Hovers (2023)", feeding into the narrative of the entire exhibition, in which the film stands as centrepiece. It follows a sisterly group of women* who embark on a journey over land and through time to pass on the valuable things they carry.
But the story doesn't end on the screen. Prouvost invites us into a sensual, cavernous darkness that – by means of an intricately synchronized score of lighting effects, sounds and video projections –evokes an originary place from which everything seems to haveemerged. Her exhibition works like a tangled surreal dream wherepast, present and future dissolve into indistinction: stories, encountersand fleeting memories proliferate here, materializing in multiplebodies, voices and objects.
Opening: Do 11.05., 19h
opening hours
| | |
| --- | --- |
| mo: | closed |
| tue-sat: | 12:00 – 18:00 |
| sun: | closed |
---
Back to main navigation