11.12.2019 to 11.12.2019 - mumok

mumok Kino: the} journey
ART, FILM & DIGITAL CULTURE
---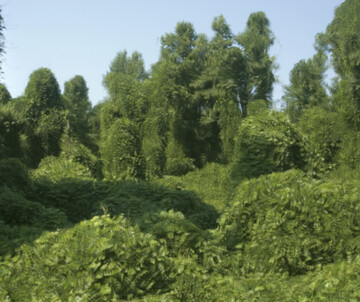 ---
All dates
• Days with event
01 sun
02 mo
03 tue
04 wed
05 thu
---
06 fri
07 sat
08 sun
09 mo
---
10 tue
---
12 thu
13 fri
14 sat
15 sun
---
16 mo
17 tue
18 wed
---
19 thu
20 fri
---
21 sat
22 sun
23 mo
24 tue
25 wed
---
26 thu
27 fri
---
28 sat
29 sun
30 mo
---
31 tue
This program curated by Maria Petschnig is a social documentary—a Netflix picaresque. You can follow along on your phone. the} journey
takes us through a freshly planted wilderness of images to a soundtrack of spilling wine, playing children, falling statues, and sick bees. You'll laugh, you'll cry, you'll breathe. You'll like, you'll share. These regular, new-growth catastrophes make you feel like a distracted camera, drifting away from the shot. It's a constant struggle to care—and to remember: We can see what we want to see, but we must breathe what's there to breathe.

Program
Carolyn Lambert, Aerosol Parasol Jump, 2019, 7 min
THE NEW RED ORDER, CULTURE CAPTURE: TERMINAL ADDITION, 2019, 7 min
Phillip Birch, Dreamcast Out of Space, 2019, 5 min
Maria Petschnig, THE FEEDBACK, 2019, 7 min
Michel Auder, HIGH LIFE, 2019, 7 min
Keren Cytter, Onanism, 2019, 8 min
Dani & Sheilah ReStack, Go Ask Joan, 2019, 8 min
Martin Roth, untitled (theater), 2019, 3 min
Presented by Maria Petschnig
---
Maria Petschnig is a video artist and lives and works in New York. Exhibitions / performances / film festivals (selection): Benjamin Borden, Maria Petschnig, AS IT STANDS, Los Angeles (2019); Alternate Realities, Essex Flowers, New York City (2019); Ziziphus foliatus, TRIUMPH, Chicago (2017).
Program note: On December 13, 2019, at 6.30 pm, Maria Petschnig's program u.Ä. will be shown at Blickle Kino at Belvedere 21.

In cooperation with Blickle Kino / Belvedere 21
opening hours
| | |
| --- | --- |
| mo: | closed |
| tue-sun: | 10:00 – 18:00 |
---
Back to main navigation