17.04.2019 to 17.04.2019 - MQ Main Courtyard

MQ Hofmusik: Slörfcäts
FREE ENTRY, CHILDREN & FAMILY, DANCE/PERFORMANCE/MUSIC, LEISURE & OUTDOOR
---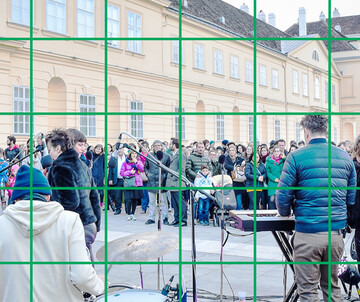 ---
All dates
• Days with event
01 mo
02 tue
03 wed
04 thu
05 fri
---
06 sat
07 sun
08 mo
09 tue
---
10 wed
---
11 thu
12 fri
13 sat
14 sun
15 mo
---
16 tue
18 thu
---
19 fri
20 sat
---
21 sun
22 mo
23 tue
24 wed
25 thu
---
26 fri
27 sat
---
28 sun
29 mo
30 tue
---
MQ HOFMUSIK: Slörfcäts
Wed 17.04., 19:00h
MQ main forecourt, admission free!
The Slörfcäts will take you on an acoustic ride to the sweet golden times of swing music - charming and elegantly.

As part of the Hofmusik live concerts we present you bands of the local music scene, from newcomers to established acts and from hip hop to electro pop.
Back to main navigation