19.07.2023 to 19.07.2023

Public Moves: Vera Rosner & Johanna Nielson "Bin-Go-Roll"
FREE ENTRY, DANCE/PERFORMANCE/MUSIC, LEISURE & OUTDOOR
---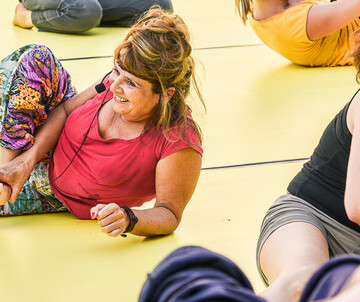 ImPulsTanz: Public Moves
A dance and improvisation class in which we enjoy the non-linear pleasure of detours. After a warm-up we will playfully go on a journey with our own moves in turning, circling, meandering, spiralling. Encounters inspire a change of perspective, make us curious about the unexpected and enjoy the joy of dancing together in the open air. Change direction & Shift perception.
Registration: ImPulsTanz Public Moves 2023 - Vera Rosner & Johanna Nielson
Back to main navigation