20.07.2023 to 20.07.2023

Public Moves: Maartje Pasman "The 4 Elements"
FREE ENTRY, DANCE/PERFORMANCE/MUSIC, LEISURE & OUTDOOR
---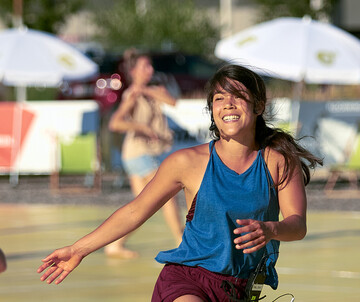 ImPulsTanz: Public Moves
How can I turn my body into the four elements earth, water, fire, air? Let nature be our guide and let's use our body and mind as a tool to transform together – from sparkling flames to big tornados! With the help of improvisation we will go on a transformative journey.
Registration: ImPulsTanz Public Moves 2023 - Maartje Pasman
Back to main navigation