28.07.2022 to 28.07.2022

Public Moves: Elsa Wolliaston - The Body's Musicality
FREE ENTRY, EDUCATION, DANCE/PERFORMANCE/MUSIC, LEISURE & OUTDOOR
---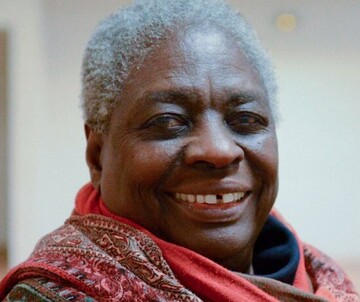 ImPulsTanz: PUBLIC MOVES
Daily, outdoors and free of charge! At Public Moves we will once again be dancing outdoors from 5 July to 5 August: more than 90 internationally renowned teachers will impart their knowledge with you – from Yoga to Bollywood Dance to HipHop in 128 free outdoor classes at five locations. Every age and level is welcome!
Registration is possible one day before the class starts at 10:00 am via www.impulstanz.com/calendar/publicmoves/or by phone at +43.1.523 55 58.
Elsa Wolliaston - The Body's Musicality
Thu 28.07., 18.30–19.45h; registration starts 27.07., 10h
In this class, Elsa explores the musicality of the body. The movements are inspired by rites, traditional dances and initiation, of African expressions and gestures as well as various dance forms from traditional African to contemporary.
Photo: © Fabien de Chavane
Back to main navigation