25.05.2023 to 25.05.2023 - MQ Main Courtyard

MQ Sommerfest
FREE ENTRY, EDUCATION, ART, DANCE/PERFORMANCE/MUSIC, LEISURE & OUTDOOR
---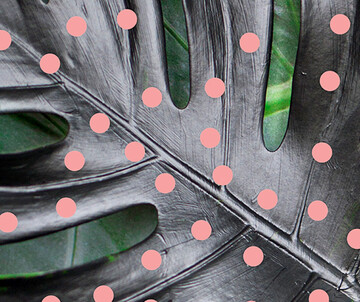 MQ Summer Season Opening Weekend
Thu 25.05. – Mon 29.05.2023
MQ Sommerfest
Thu 25.05., from 17h
17-19h: free admission at mumok, Leopold Museum, Architekturzentrum Wien; Kunsthalle Wien until 21h
17h: Fischer von Erlach Tour (meeting point: MQ Point, main entrance)
17-19.30h: DJ Dent (MQ Main Courtyard)
from 17h: Specials in the MQ Passages
KABINETT comic passage, TONSPUR_passage, Literaturpassage, Brückenpassage, Sternenpassage, Typopassage and Performancepassage
18.30h: Voguing Performance "If You Shoot An Arrow and It Goes Real High" (staircase mumok)
EatSlayLove brings "Ballroom ON STAGE" in collaboration with mumok. From Paris Is Burning, the culture from NYC's queer black and LatinX underground is brought to the Viennese scene.
Performers: Bruna 007 (Bruna Trze), Madame Léa (Leandro Barros), Mira Mizrahi (Myroslava Lutsenko), Pingpaya Magdalena (Olivia Pingpaya Hemsuthipan), Plenvm Ninja (Gregor Krammer), Seshka Moonlight (Sebastian Rahdl).
19h: Opening Anna Schachinger – Wachstumsfuge, MQ Art Box
Anna Schachinger presents a painterly narrative in the MQ Art Box. On display are birds, fish, humans, and monsters that make contact with themselves and the world.
19.30h: Begrüßung durch Bettina Leidl, Direktorin MuseumsQuartier und Eröffnung der Skulptur converter von Judith Fegerl
Judith Fegerl arranges around four-meter-high sculptures made of steel and photovoltaic modules in the MQ main courtyard.
19.45h live, MQ Main Courtyard: EsRAP & Gasmac Gilmore
"EsRAP" have established themselves as a role model of Austrian resistant pop art with a migrant background. The duo's music is characterized by the mixture of Turkish/German rap, modern beats combined with traditional arabesque. With "Gasmac Gilmore" the two siblings Esra and Enes Özmen got a top-class band on board, which since the anthem "Freunde dabei" proves to be a logical musical extension towards "Balkan Sounds with Spaghetti Western Touch".
→ www.esrapundgasmacgilmore.com
21:15h live, MQ Main Courtyard: Clara Luzia
"Clara Luzia" creates a powerful sound with her current band, consisting of Wolfgang Möstl (guitar), Peter Paul Aufreiter (bass), Catharina Priemer-Humpel (drums) and Philipp Staufer on the mixing desk, that doesn't shy away from rock clichés like guitar and drum solos, but still stays true to an indie ethos.
→ https://claraluzia.com/listen
Fri 26.05.


19h, music pperformance: Monsterfrau
Body and movement as a choreographic musical instrument can be experienced in the intervention of "MONSTERFRAU" aka Lena Wicke-Aengenheyster.
Sat, 27.05.


19h: VLAN Radio
The cultural association VLAN (Vienna Local Area Network) streams contemporary (non-)club music live from the summer stage as an internet radio station with a focus on empowerment of marginalised groups.
Sun 28. & Mon 29.05.


19h, MQ Main Courtyard: tECnOkitchen Live
At the cooking-art party, the hosts "Inessa Contessa", Eddie Dunjua and Tomas Zierhofer-Kin let the visitors dance together with guests into a possible common world of tomorrow.
Sun 28.05. "Benschi" & Techno-DJ Kjaer
Mon 29.05. "Cucina Alchimia" & Techno-DJ Bernd Amann
Back to main navigation