29.06.2023 to 29.06.2023 - Architekturzentrum Wien

Guided tour of the exhibition: "Hot Questions – Cold Storage"
EDUCATION, ARCHITEKTUR
---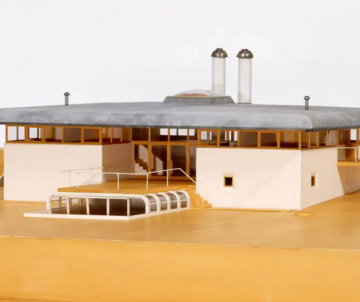 ---
All dates
• Days with event
You have selected the following event:
01 thu
02 fri
03 sat
04 sun
05 mo
---
06 tue
07 wed
08 thu
09 fri
---
10 sat
---
11 sun
12 mo
13 tue
14 wed
15 thu
---
16 fri
17 sat
18 sun
---
19 mo
20 tue
---
21 wed
22 thu
23 fri
24 sat
25 sun
---
26 mo
27 tue
---
28 wed
30 fri
---
The new permanent collection of the Architekturzentrum Wien provides insights into the most significant and extensive collection on Austrian architecture of the 20th and 21st centuries. The focus is on the investigation of key objects, both high-profile and lesser-known items. Seven hot questions bring cold storage to life.
As the Az W Collection has expanded over the last 17 years to include over 100 architects' archives as well as extensive project collections, a large number of original objects are being shown for the first time in the new permanent collection on display in "Hot Questions — Cold Storage". The nation's building activity is made strikingly visible, with all of its cultural, social, economic and technical ramifications. At the same time, the exhibition challenges deficits in the canon of Austrian architectural history. New players are featured, light is shed on previously little known sources and the key focus is on multiple perspectives rather than on a national historical narrative. This diversity is also reflected in the exhibition design, with a diverse range of landscapes for the exponents making a visit to the exhibition both a sensual and a richly atmospheric experience.
Concept: Angelika Fitz, Monika Platzer
Curator: Monika Platzer
Registration required: anmeldung@azw.at
Back to main navigation