23.07.2022 to 23.07.2022 - Hof 8

frame[o]ut 2022: Juste Un Mouvement
FREE ENTRY, LEISURE & OUTDOOR, FILM & DIGITAL CULTURE
---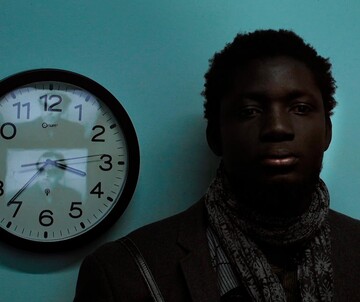 ---
All dates
• Days with event
01 fri
02 sat
03 sun
04 mo
05 tue
---
06 wed
07 thu
08 fri
09 sat
---
10 sun
---
11 mo
12 tue
13 wed
14 thu
15 fri
---
16 sat
17 sun
18 mo
---
19 tue
20 wed
---
21 thu
22 fri
24 sun
25 mo
---
26 tue
27 wed
---
28 thu
29 fri
30 sat
---
31 sun
frame[o]ut
OPEN AIR CINEMA
Every Fri & Sat evening l MQ Main Courtyard and MQ Court 8 (close to the boules court) l free admission
feature film, documentary film, short film, art film, cinema & digital culture as well as supporting programs before the film screenings.

Sat 23.07., 21h,
MQ Court 8 close to the boules court (bad weather location: Arena21)
Juste Un Mouvement
BE 2021, 111 min., Documentary, OV English subtitles
Director: Vincent Meessen
Director: Vincent Meessen
Camera: Vincent Pinckaers
Editing: Simon Arazi
Sound: Laszlo Umbreit
Sound design: Rémi Gérard
Music: Wouter Vandenabeele, Bao Sissoko
Production: Genevieve De Bauw/Thank You & Good Night productions /Jubilee/Spectre productions/CBA /Magellan Films
In the presence of Djamila Grandits (curator)
Omar Blondin Diop, Senegalese activist of the left and student of philosophy is involved in the protests in France of the 60s. In Jean Luc Godard's La Chinoise, he plays the role of Mao exegete in 1967. In 1969, Omar Bondin Diop is expelled from the university and subsequently from France for subversive activities. In Dakar, he is part of a movement that criticizes neocolonial dependencies and the Francophile policies of Léopold Sédar Senghor. Diop died four years later as a political prisoner under adverse conditions in prison on Gorée.
Fragments of biography and archives of memory between Dakar, Nanterre and Beijing. Conversations with mistresses and friends, portraits of city dwellers, workers and artists as well as the voices, political struggles and visions of those who continue to live and think left-wing politics and the critique of neo-colonial dependencies in Senegal. Set pieces of cinema history, utopian interstices and artistic reappraisal. As in La Chinois, revolutionary desires and utopias in the pursuit of justice are brought into the frame and (re)staged.
A hybrid cinematic structure in layers, allows political, philosophical and ideological continuities, contradictions and ruptures to become visible between archive footage, interviews and staged scenes.
Vincent Meessen was born in Baltimore, USA, in 1971, and lives and works in Brussels, Belgium. His artistic and filmic work are woven from a constellation of figures, gestures, and signs that maintain a polemical and sensible relation to the writing of history and the westernization of imaginaries. He decenters and multiplies gazes and perspectives to explore the variety of ways in which colonial modernity has impacted the fabric of contemporary subjectivities. Both in his work as an artist and filmmaker, he likes to use procedures of collaboration that undermine the authority of the author and emphasize the intelligence of collectives. (film website)
Photo/Still: © Vincent Meessen
Back to main navigation