05.05.2023 to 07.01.2024 - mumok

Elisabeth Wild Imagination Factory
ART
---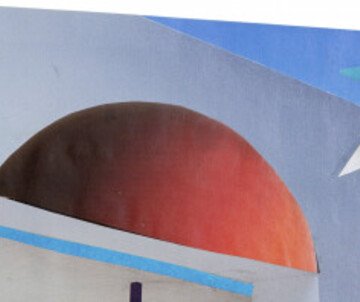 ---
All dates
• Days with event
You have selected the following event:
01 mo
02 tue
03 wed
04 thu
---
---
---
---
---
---
---
---
---
---
08 mo
09 tue
---
10 wed
---
11 thu
12 fri
13 sat
14 sun
15 mo
---
16 tue
17 wed
18 thu
---
19 fri
20 sat
---
21 sun
22 mo
23 tue
24 wed
25 thu
---
26 fri
27 sat
---
28 sun
29 mo
30 tue
---
31 wed
The turbulent biography of Elisabeth Wild (née Pollak, * 1922 in Vienna, † 2020 in Panajachel, Guatemala) reads like a recap of the twentieth century. Marked by flight and displacement, national identification and disidentification, her life seemed constantly to hit the reset button. This is not least evident in her oeuvre, which is highly diverse in terms of the media she used—including painting, sculpture, and textile design as well as collages and subsequent installations. mumok presents her first retrospective exhibition, turning the spotlight on her late works as well as her previously unknown early works.
With her first major presentation in Vienna, Wild's story will come full circle. At the heart of the conceived exhibition is her artistic development, which reads like a ride through twentieth- and twenty-first-century art history. Early and late works will be juxtaposed on two of mumok's exhibition levels. Though the two creative periods seem contrary at first glance—one might assume they are not from the same artist—a closer inspection reveals kinships that bespeak the artist's early interests. Collaged works display architectural and scenic fragments as well as masklike traits or geometric patterns. The collages thus combine Wild's early landscapes, portraits, and textile designs in a purely abstract form.
Curated by Marianne Dobner
Exhibition Architecture: Meyer-Grohbruegge (Johanna Meyer-Grohbrügge, Hanna Kosharna)
Production of the Exhibition Architecture: papplab GmbH (Wodo Gratt, Christoph Außerwöger)
Back to main navigation