16.08.2023 to 16.08.2023 - Architekturzentrum Wien

Architektur.Film.Sommer 2023: Of Stories and Places
FREE ENTRY, LEISURE & OUTDOOR, FILM & DIGITAL CULTURE, ARCHITEKTUR
---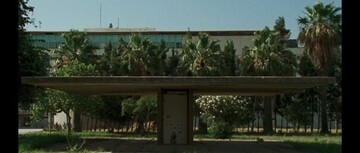 Saving Some Random Insignificant Stories, AT 2022,
13:50 min, OV with English subtitles, Dir: Anna Vasof
Two days after a disastrous flood an artist made a film to bid farewell to her parents' house in Greece — in a search for its traces.
To Remain in the No Longer, CA 2023,
38:00 min, OV with English subtitles, Dir: Joyce Joumaa, CCA
In 1962 Oscar Niemeyer was invited to design the grounds for a trades fair in Tripoli, in Lebanon, that was never completed. Joyce Joumaa explores the way architecture functions in a city that neglects its duty of care and is fraught by socio-economic crises.
Gurbet is a Home now, DE 2021,
62:08 min, OV with English subtitles, Dir: Pinar Öğrenci
The film undertakes a critical examination of the urban planning principles adopted in Berlin during the 1980s, when immigrants were displaced by occupancy quotas. Pinar Öğrenci uses photographs and interviews to focus on the personal experiences of migrant workers and tell a central piece of Kreuzberg's history.
Back to main navigation