06.11.2021 to 06.11.2021 - Tanzquartier Wien

Anna Leon - The Dancing Oracle
FREE ENTRY, EDUCATION, DANCE/PERFORMANCE/MUSIC
---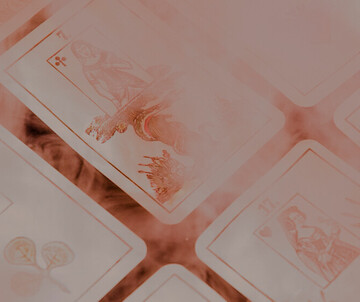 ---
All dates
• Days with event
01 mo
02 tue
03 wed
04 thu
05 fri
---
07 sun
08 mo
09 tue
---
10 wed
---
11 thu
12 fri
13 sat
14 sun
15 mo
---
16 tue
17 wed
18 thu
---
19 fri
20 sat
---
21 sun
22 mo
23 tue
24 wed
25 thu
---
26 fri
27 sat
---
28 sun
29 mo
30 tue
---
The lecture will be held in English (Ticket required – numbered tickets are available from three days before the event in the TQW webshop)
How do we train our capacity to imagine futures that are otherwise? Do we see desire as a legitimate trigger for action towards the future? How are our pasts, presents and futures entangled and what stories do we tell of these entanglements? How do we navigate the multiple futures ahead of us?
In spring 2021, Mapping the Futures of Dance – a series of workshops at TQW with professional dance artists, dance students and non-professional dance practitioners – explored dance's imagined, desired, projected and feared futures as symptoms, potentials and cracks within the fabric of the present. Drawing from dance history and theory, philosophy, science fiction and futurology, we deviated from predicting, towards fictionalised dancerly tomorrows that have agency in contemporaneity. This talk is a conceived as a moment of sharing reflections, references and acts from the workshops, speculating on the futures of dance as a motion of care in the present.
The talk will be followed by a fortune-telling ritual: a one-to-one card-reading encounter and imaginative exploration of audience members' personal dance futures. Co-conceived with and performed by Berit Einemo Frøysland, Marcus Fisch, Martina Rösler, Navina Neverla and Yoh Morishita.
opening hours
| | |
| --- | --- |
| mo-fri: | 10 – 18:00 |
| sat-sun: | closed |
---
Back to main navigation