09.08.2019 to 09.08.2019 - MQ Main Courtyard

frame[o]ut 2019: Short film programme + MINDING THE GAP
FREE ENTRY, LEISURE & OUTDOOR, FILM & DIGITAL CULTURE
---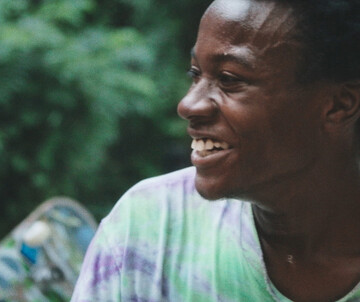 ---
All dates
• Days with event
01 thu
02 fri
03 sat
04 sun
05 mo
---
06 tue
07 wed
08 thu
---
10 sat
---
11 sun
12 mo
13 tue
14 wed
15 thu
---
16 fri
17 sat
18 sun
---
19 mo
20 tue
---
21 wed
22 thu
23 fri
24 sat
25 sun
---
26 mo
27 tue
---
28 wed
29 thu
30 fri
---
31 sat
frame[o]ut: short film programme & MINDING THE GAP
MQ Main Courtyard, free admission!
(in bad weather: Arena21)
Summer is here and the frame[o]ut Open Air Cinema plays on 16 evenings from July to August at the main court and yard 8 in the MuseumsQuarter Vienna. In the 12th edition, frame[o]ut screen open air and at nightfall local and international cinema on each Friday and Saturday with current topics, exciting stories and surprising styles - free admission and mosquito-free.
21.30h
Calle Libre Street Art Festival

20.30h
Short film programme
"One week with 1UP feat. Martha Cooper & Ninja K" // 23min.

21.00h
MINDING THE GAP, USA 2018, 98min, documentary, OmeU
Director: Liu Bing
With Zack Mulligan, Keire Johnson, Liu Bing, Nina Bowgren, Kent Abernathy
www.frameout.at
Eine Kooperation mit dem MuseumsQuartier Wien
Back to main navigation