03.07.2021 to 03.07.2021 - Halle E+G

Wiener Festwochen: Mark Fell and guests - Time Diagram for the Nondimensional Listener
DANCE/PERFORMANCE/MUSIC
---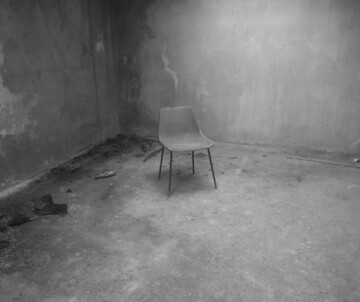 ---
All dates
• Days with event
01 thu
02 fri
04 sun
05 mo
---
06 tue
07 wed
08 thu
09 fri
---
10 sat
---
11 sun
12 mo
13 tue
14 wed
15 thu
---
16 fri
17 sat
18 sun
---
19 mo
20 tue
---
21 wed
22 thu
23 fri
24 sat
25 sun
---
26 mo
27 tue
---
28 wed
29 thu
30 fri
---
31 sat
The pioneering French composer Edgard Varèse once commented that music was organised sound. In a new work for the Wiener Festwochen British multidisciplinary artist Mark Fell asks what is being managed in music, what form does that management take, and why? He tackles these questions in the context of Covid-19 restrictions. Here the reorganisation of the spaces allocated to both audiences and performers also necessarily prompts us to rethink the geometry of the work: its structures, movements and durations; and its central focus on an ontologically fixed listener. Fell's practice, which has evolved over the past 30 years into a diverse and challenging body of works, is grounded in electronic music subcultures, contemporary philosophy, experimental film and radical politics.
For the concert in Vienna, he will present an epic construction that stretches over the duration of an evening together with invited performers Khyam Allami, Rhodri Davies, Olivia Salvadori and Yasunao Tone. With a wide range of instruments and styles, they will contribute from divergent musical practices and perspectives. Khyam Allami is a multi-instrumentalist musician and composer from Damascus, Syria, well known as a contemporary player of the Arabic oud lute. Rhodri Davies is a harp player from Wales, known for his influencial role in the London improvised music and new music scenes. Singer Olivia Salvadori is a classically-trained soprano and operatic solo performer, effortlessly bridging the worlds of classical music and avant-garde. Yasunao Tone is one of the founding members of Japan's school of the Fluxus movement, as well as an important figure in the world of experimental music, known for his exploratory work in many media.
Because of currently applicable entry restrictions due to the Covid-19 pandemic, the concert will take place partly live, with musicians on site and partly via live audio-stream.
Back to main navigation