22.06.2023 to 24.06.2023 - Tanzquartier Wien

S_P_I_T_ - Queer Performance Festival Vienna
DANCE/PERFORMANCE/MUSIC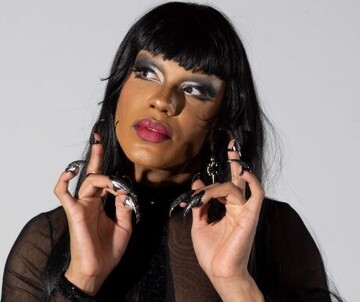 S_P_I_T_ is held at TQW Studios again in 2023: for the fourth time, S_P_I_T_ provides a platform for performances that ensure maximum queer visibility. See you at S_P_I_T_!
A weekend to explicitly bolster voices and perspectives of queer artists and celebrate their cultural practices. The focus is on increasing the visibility of queer identities, as these are often portrayed in a fragmentary manner. Calling attention to this fact serves to highlight the incoherences and dissonances in dominant cultural representation, thereby undermining binary logic. Nothing is made to fit one clear-cut reading in the "S_P_I_T_" programme, and it refrains from offering fixed, specific interpretations. Instead, it creates room for gaps. Local and international artists present their work in a hybrid mix of performance, music and discourse.
"S_P_I_T_" provides a platform for the intersections of queer identities, while challenging the very norms and structures that discriminate against and marginalise queer people. The aim is to forge collective alliances that will create an impact beyond the festival and make it possible to experience discourses in practice as well. We challenge social norms and values again in 2023. The festival opens up new perspectives and breaks with traditional boundaries of art and entertainment. "S_P_I_T_" invites you to explore queer thinking spaces and to question the normative ideas of art, thus generating a place of possibilities where you can experience new ideas.
Thu 22.06.
Artists: Flávia Mudesto, Leandro Barros, Stella Myraf & Theo Emil Krausz, Rebecca Merlic
Moderation: Denise Kottlett
18.30h, meet & greet with Eat Meat Politically
19.30h, festival opening & start performance programme
More Information: Queer Performance Festival Vienna
S_P_I_T_ is supported by the Municipal Department of Cultural Affairs, Vienna.
opening hours
| | |
| --- | --- |
| mo-fri: | 10 – 18:00 |
| sat-sun: | closed |
---
Back to main navigation