24.08.2018 to 24.08.2018 - Hof 8

frame[o]ut 2018: DAS BIN NICHT ICH, DAS IST EIN BILD VON MIR & THE STEEL MILL CAFÉ
FREE ENTRY, LEISURE & OUTDOOR, FILM & DIGITAL CULTURE
---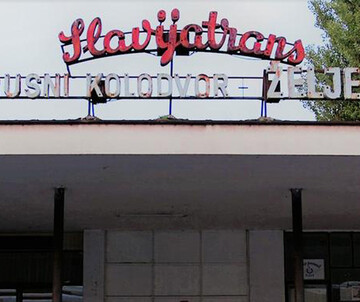 ---
All dates
• Days with event
01 wed
02 thu
03 fri
04 sat
05 sun
---
06 mo
07 tue
08 wed
09 thu
---
10 fri
---
11 sat
12 sun
13 mo
14 tue
15 wed
---
16 thu
17 fri
18 sat
---
19 sun
20 mo
---
21 tue
22 wed
23 thu
25 sat
---
26 sun
27 mo
---
28 tue
29 wed
30 thu
---
31 fri
frame[o]ut: Das bin nicht ich, das ist ein Bild von mir & The Steel Mill Café

Boule Bahn (Hof 8), free admission! (in bad weather: Arena21)
Summer is here and the frame[o]ut Open Air Cinema plays on 16 evenings from July to September at the main court and yard 8 in the MuseumsQuartier Vienna. In the 11th edition, frame[o]ut screen open air and at nightfall local and international cinema on each Friday and Saturday with current topics, exciting stories and surprising styles - free admission and mosquito-free.
21h
DAS BIN NICHT ICH, DAS IST EIN BILD VON MIR, AUT 2018, 10min, short, director: Christiana Perschon, original version
Making an object based on a photograph involves adding dimensions such as space, time and continuity. Skewers, hairpins and nails were the tools of self-liberation in Karin Mack's 1977 photo series "Zerstörung einer Illusion," which was produced with a self-timer and processed manually in a darkroom. Forty years after its creation a new perspective transforms examination of the prevailing self-image and belief of women's role at the time into a three-dimensional object and sets it in motion. Light and rotation create an illusory perceptual horizon that's inherent to filmmaking and make the living shadows dance in the delirium of the real.
21.40h
THE STEEL MILL CAFÉ, HRV 2017, 61min, documentary, director: Goran Devi?, original version w/ English subtitles
Erna and Dževad own a cafe at the Sisak bus station, next to ironworks that used to be one of the largest in Eastern Europe. The film follows the encounters and conversations of the cafe's customers one week before the foundry would close for good. The main topic of their discussions is Germany—a new heaven of Earth for these members of the former Socialist working class.
In cooperation with frei_raum Q21 exhibition space/MuseumsQuartier Wien and Anamarija Batista (Kuratorin Q21).
www.frameout.at
in cooperation with MuseumsQuartier Wien
Back to main navigation