21.07.2020 to 28.07.2020 - Kunsthalle Wien

Curators' tours with WHW
ART
---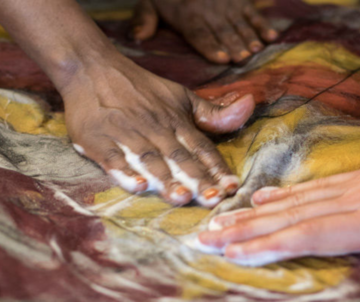 ---
All dates
• Days with event
01 wed
02 thu
03 fri
04 sat
05 sun
---
06 mo
07 tue
08 wed
09 thu
---
10 fri
---
11 sat
12 sun
13 mo
14 tue
15 wed
---
16 thu
17 fri
18 sat
---
19 sun
20 mo
---
22 wed
23 thu
24 fri
25 sat
---
26 sun
27 mo
---
29 wed
30 thu
---
31 fri
The curatorial collective What, How & for Whom / WHW took over the artistic leadership of Kunsthalle Wien in June 2019. Their program starts with an international group exhibition featuring more than 30 artists and extending to all spaces of Kunsthalle Wien.
The title is taken from the book "Globalization and the Manufacture of Transient Events", written by Lebanese author and artist Bilal Khbeiz in 2003 (published by Ashkal Alwan, Beirut), who muses over the differences between the dreams of people in the Global South and the Global North. He concludes that "… we in the Third World are left to dream of bread, wine, cars, security and peace." In last two decades the horizon of a good life through those same "bread, wine, cars, security and peace" escapes more and more people, also in places where it was perceived as a given.
The artists in the exhibition offer a critique of the harsh processes that are undermining emancipatory political values which try to provide a dignified life for the many. Equally important, the presented artists suggest that the former horizon of a good life could become something else, replaced by ideas drawn from degrowth, feminism, ecology and decolonial thinking.
Curators: What, How & for Whom / WHW
opening hours
| | |
| --- | --- |
| mo: | closed |
| tue-sat: | 12:00 – 18:00 |
| sun: | closed |
---
Back to main navigation