02.09.2020 to 02.09.2020 - Architekturzentrum Wien

Panel discussion: Viennese Modernism — and the Moral of the Story?
ARCHITEKTUR
---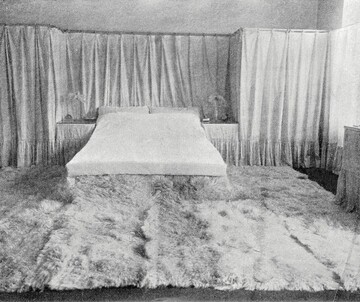 ---
All dates
• Days with event
01 tue
03 thu
04 fri
05 sat
---
06 sun
07 mo
08 tue
09 wed
---
10 thu
---
11 fri
12 sat
13 sun
14 mo
15 tue
---
16 wed
17 thu
18 fri
---
19 sat
20 sun
---
21 mo
22 tue
23 wed
24 thu
25 fri
---
26 sat
27 sun
---
28 mo
29 tue
30 wed
---
Art and morality is always a subject of heated debate, whether in the context of child abuse and Adolf Loos or anti-Semitism and Otto Wagner. How does knowledge of such matters alter our view of the heroes of modern architecture and how should their work be exhibited in the future?
In 1928 Adolf Loos was accused of child abuse and arrested. In 2015 the reappearance of the missing court records of the trial put the Loos case back in the headlines. In the same year opinions clashed over the reconstructed bedroom for Loos's wife Lina, which was on view in an exhibition at the MAK. While the intimate, snow-white reconstruction was a design masterpiece for some, others saw it as a "crime scene". However Loos is not the only protagonist of Viennese Modernism whose biography requires modification from a more critical stance. Otto Wagner, for instance, was shown to be a pronounced anti-Semite in the recently published book "Meine angebetete Louise. Das Tagebuch des Architekten 1915–1918", while Josef Hoffmann's role in the Nazi movement is currently the subject of intense research.
Under the supervision of FALTER features editor Matthias Dusini, experts from various disciplines pursue the issue of how to view the relationship between author and work, based on the example of Viennese Modernism.
Guests: Olga Kronsteiner, journalist; Alfred Pfoser, literary scholar; Sabine Plakolm-Forsthuber, architectural historian, Vienna University of Technology; Elana Shapira, art historian, University of Applied Arts Vienna; Andreas Vass, architect
Moderated by Matthias Dusini, FALTER features editor
Admission free
The event will be broadcast live on zoom. You will find the link at www.azw.at soon
Back to main navigation