26.06.2019 to 26.06.2019 - Walther Koenig Books
Host: Q21
Irina Birger: The Book of Happiness and Sadness
FREE ENTRY, LITERATURE & DISCOURSE, ART
---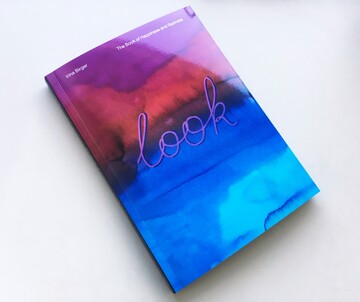 ---
All dates
• Days with event
01 sat
02 sun
03 mo
04 tue
05 wed
---
06 thu
07 fri
08 sat
09 sun
---
10 mo
---
11 tue
12 wed
13 thu
14 fri
15 sat
---
16 sun
17 mo
18 tue
---
19 wed
20 thu
---
21 fri
22 sat
23 sun
24 mo
25 tue
---
27 thu
---
28 fri
29 sat
30 sun
---
Book presentation
The Book of Happiness and Sadness is Irina Birger's first monograph. The publication contains numerous text-based drawings from the artist's diary of words, forms and colors, as well as photographs of her exhibitions and performances. The Book of Happiness and Sadness presents the act of drawing as a self-contemplative study, and aims to provoke a similar contemplation in the viewer.
Graphic designer Franziska Morlok from studio Rimini Berlin created a publication with a strong presence, accentuating Birger's work.
Independent curator Katia Krupennikova wrote an essay for the monograph, which examines Birger's work in connection with significant dilemmas in today's society, such as the group versus individualism and interdependency.
Irina Birger is Artist-in-Residence of Q21/MQ in June. Her video work "The Book of Happiness and Sadness" is on display until September 1 as part of the exhibition "Dance of Urgency" at frei_raum Q21 exhibition space.
Back to main navigation