30.05.2023 to 30.05.2023 - Tanzquartier Wien

Theory with Margarete Jahrmann
EDUCATION, LITERATURE & DISCOURSE, DANCE/PERFORMANCE/MUSIC
---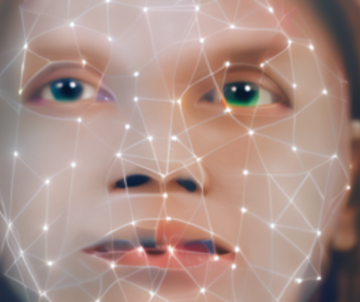 AI Labyrinths, mean Eigenfaces, Ludic Currency, Zero Action und Aktivismus im künstlerischen Spiel
Learning from/in and/or with Experimental Game Cultures Vienna
How can the potential of art be used as activism to create a new form of experimental game art? In the artistic research project "Neuromatic Game Art. Critical Play with Neurointerfaces", a series of experiments have been developed that use art games to intervene politically. Is playing with surveillance, face recognition and AI a form of protest? Is the artistic play with AI and facial recognition, with machine learning and classification (discrimination), with the AI bias (data bias and outcome bias) – activism?
Society, games, culture and profit mechanisms are undergoing a radical change thanks to current AI/ChatGPT and OpenAI. Three works will be discussed and contextualised, which will also use brain scans/electroencephalograms as artistic means of expression within the game: "AI Labyrinth (2022)", "Kopfgeld (2021)" and "Zero Action at the Savings Bank (2021)". A sweet little do-nothing performance game!
The exhibition game "AI Labyrinth" is a form of appropriating AI, while "Kopfgeld" is a game-scores installation to generate a ludic currency as an alternative to energy-intensive tokens, and "Zero Action…" is an anti-capitalist parable about the new genre of artistically adapted low/no-action games as resistance within the game.
In new AI-based critical games, developed in the field of experimental game cultures, we learn from and for these examples of artistically acting games.
Tickets: AI Labyrinths, mean Eigenfaces, Ludic Currency, Zero Action und Aktivismus im künstlerischen Spiel
opening hours
| | |
| --- | --- |
| mo-fri: | 10 – 18:00 |
| sat-sun: | closed |
---
Back to main navigation