13.09.2021 to 18.09.2021 - Ovalhalle, Arena21, MQ Vorplatz

MQ Vienna Fashion Week.21
FASHION & DESIGN
---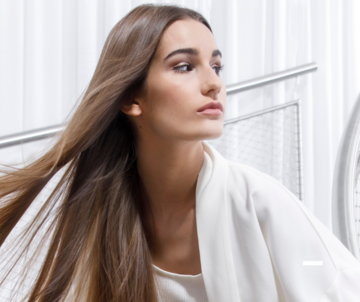 ---
All dates
• Days with event
01 wed
02 thu
03 fri
04 sat
05 sun
---
06 mo
07 tue
08 wed
09 thu
---
10 fri
---
11 sat
12 sun
---
---
19 sun
20 mo
---
21 tue
22 wed
23 thu
24 fri
25 sat
---
26 sun
27 mo
---
28 tue
29 wed
30 thu
---
13th anniversary of the MQ VIENNA FASHION WEEK
From September 13 to 18, 2021, the renowned MQ VIENNA FASHION WEEK will take place in the new fashion tent in front of the MQ.
Designers, fashion fans, creatives, scene bloggers and everyone for whom fashion is the most beautiful triviality in the world should mark this date in their calendars: from September 13 to 18, the MuseumsQuartier will once again become an international stage for fashion, trends and lifestyle. This year, too, the fashion event offers plenty of highlights.
Look, store, inspire
In keeping with the motto see and be seen, around 40 designers will present their collections on the catwalk. The MQ VIENNA FASHION WEEK is also a shopping heaven: visitors can examine, try on, and buy the designers' latest collections in the shopping area and in the pop-up stores – and be inspired by the highlights of the fashion season.
Fashion week of superlatives
Renowned Austrian and international designers as well as newcomers to the domestic fashion scene will be represented, presenting their innovative designs and labels in the fashion tent. The event thus offers visitors the unique opportunity to experience the future shooting stars up close.
Tickets available at: https://www.mqvfw.com/tickets/
Please follow the COVID-19 rules which you will find on the information boards at the event and online: www.mqvfw.com/covid.
Admission to the fashion shows will be 10 minutes prior each show. Access will only be granted according to capacity.

PROGRAM
13.09.: MQVFW.21 OPENING SHOW - 20:00h in the fashion tent, MQ Forecourt
Show mit 2069 / #SUPPORTYOURLOCALGIRLGANGVIENNA / ANDREA TINCU / ANELIA PESCHEV / ART POINT / ATELIER HAMZA / CALLISTI / DOITUNG / IMAATU / IRINA SCHROTTER / JANA WIELAND / KANZ BY THAITOR / KRAM PHON / KUBIDEZSE / MAISON NYCA / MANUEL ESSL DESIGN / MANUFAKTUR HERZBLUT / MARINA ZIAKOVA / MARION / MIAMNUK / MIHAELA GLAVAN / MODEAKADEMIE SITAM / MUSA / NELMIT BY NELI MITEWA / PITOUR / RE49 ITALIAN SUSTAINABLE SHOES / SIMONSSISTER / SIRINTRA / TRUEYOU / VIS A VIS
14.09.: MADONNA Beauty Day - from 13:00h in the fashion tent, MQ Forecourt
Slot 1: 13-15.45h
Slot 2: 16-18.45h
Slot 3: 19-21.45h
15.09.: Fashion shows from 18h im Fashion-Zelt am MQ Vorplatz
18h #SUPPORTYOURLOCALGIRLGANGVIENNA
19h VIS A VIS / JANA WIELAND presented by Vienna Business Agency
20.30h MQ Fashion Night: PITOUR / NELMIT BY NELI MITEWA (Q21 Artist-in-Residence)
16.09.: Fashion shows from 18:00h in the fashion tent, MQ Forecourt
18h IMAATU
19h CALLISTI
20h 2069
21h THAI FASHION / SIMONSSISTER / KANZ BY THAITOR / KRAM PHON / SIRINTRA / MARIONSIAM / DOITUNG
17.09.: Fashion shows from 17:00h in the fashion tent, MQ Forecourt
17h MODESCHULE MICHELBEUERN*
18h IRINA SCHROTTER
19h MANUEL ESSL DESIGN
20h ANELIA PESCHEV
21h MANUFAKTUR HERZBLUT
22h KUBIDEZSE / MAISON NYCA
18.09.: Fashion shows from 13:00h in the fashion tent, MQ Forecourt
13h KUNSTMODEDESIGN HERBSTSTRASSE*
16h MUSA
17h MODEAKADEMIE SITAM
18h MARINÁ
19h ANDREA TINCU
20h ART POINT
21h TRUEYOU
* free admission according to availability
#viennafashionweek #mqvfw #mqvfw21
© Photo:
photographer: Markus Morianz
photographer assistent: Simon Brandstätter
model: Dolores / ADDICTED TO MODELS
make up & hair: Martina Hirsch /schminkraum.at
fashion: amateur
location: Steigenberger Hotel Herrenhof Wien
photo equipment: DIGITALSTORE Vienna
Back to main navigation