12.05.2018 to 01.09.2018

MQ Summer
FREE ENTRY, LITERATURE & DISCOURSE, ART, CHILDREN & FAMILY, DANCE/PERFORMANCE/MUSIC, LEISURE & OUTDOOR, FILM & DIGITAL CULTURE, ARCHITEKTUR
---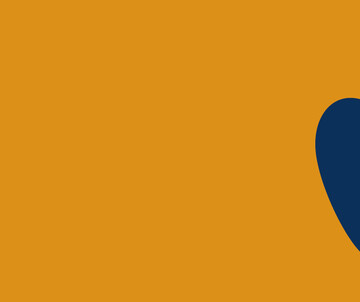 ---
All dates
• Days with event
01 tue
02 wed
03 thu
04 fri
05 sat
---
06 sun
07 mo
08 tue
09 wed
---
10 thu
---
11 fri
---
---
---
---
---
---
02 sun
03 mo
04 tue
05 wed
---
06 thu
07 fri
08 sat
09 sun
---
10 mo
---
11 tue
12 wed
13 thu
14 fri
15 sat
---
16 sun
17 mo
18 tue
---
19 wed
20 thu
---
21 fri
22 sat
23 sun
24 mo
25 tue
---
26 wed
27 thu
---
28 fri
29 sat
30 sun
---
Culture Punch

SOMMER IM MQ
MQ Summer Opening
Thu, May 17, from 17:00
with live concert by Mundwerk Crew and special guests (Scheibsta + Erwin & Edwin) and numerous events in the MQ courtyards and,
from 17:00, free admission to all participating institutions
AQUADROME
May 17 to Aug 31, every Sat, Sun & holidays, 14:00–18:00
Basin in MQ Main Courtyard
Fast boats, a demanding course and a rival breathing down your neck. Whether you hire a boat or bring your own, it's sure to be a
thrilling ride.
Boules court
thru early October, daily 14:00–22:00, MQ Courtyard 8
Located between mumok and Az W, the boules court is open to all urban sportsmen and women.
MQ Amore
thru October, Mon to Fri, 12:00–22:00, Sat, Sun & holidays, 10:00–22:00, MQ Forecort
"MQ Amore" is a sculpture park to fall in love with. Enjoy a round of minigolf and a refreshing drink on the MQ Forecourt.

CONCERTS
MQ Classical Concerts
This year we will once again sound a classical note, with the MuseumsQuartier transforming into an open-air concert hall. MQ Courtyards. Free admission.

Wiener Symphoniker, Sat, May 12, 19:00 (in case of bad weather: Sun, May 13)
The Wiener Symphoniker will once again turn the MQ into Vienna's most beautiful open-air concert hall, with a summery program ringing out under the baton of Principal Guest Conductor Lahav Shani.

mdw Chamber Open Air, Fri, Jun 29, 19:30
Young stars of tomorrow whose careers are currently somewhere between higher education and professional musicianship.

KUGJazzOrchester presents the music of Robben Ford, Fri, Jul 6, 19:30 (in case of bad weather: Sun Jul 07)
Conductor: Ed Partyka.
Gala of the virtuosos in the open air, Mon, Aug 6, 19:30
This year, the young virtuosos of the International Music Academy Orpheus will once more play in the courtyard of the MuseumsQuartier in the open air. A varied program featuring the masterpieces of classical music begins at 19:30 on Aug 6.

Ulster Youth Orchestra, Tue, Aug 21, 19:00
The UYO consists of 100 talented musicians aged 14-23 from across Northern Ireland. They perform in Vienna as part of their celebratory
25th anniversary tour.

EUYO Classic Close-up, Wed, Aug 22, 19:00
Experience Europe's most talented young musicians at first hand. Grafenegg and the European Music Campus present the European Union Youth Orchestra at the MQ! In addition to the concert in the MQ Main Courtyard, visitors can also look forward to musical interventions in the Leopold Museum, mumok and the Kunsthalle Wien.

mdw isa18, Sun, Aug 26, 17:00
Summer, Sounds, and Students. A captivating cross-section from the isa18.
MQ Hofmusik
Live concerts from exciting Austrian acts, MQ Courtyards, free admission, 19:00

Rambo Rambo Rambo
Thu, May 24 (in case of bad weather: May 30)

OS & The Sexual Chocolates
Thu, Jun 6 (in case of bad weather: Jun 13)

Ghettoblasterkonzert
Thu, Jun 28 (in case of bad weather: Jul 5)

Liver
Wed, Jul 18 (in case of bad weather: Jul 25)

Sketches on Duality
Tue, Aug 7 (in case of bad weather: Aug 14)
Rooftop Jazz
Fri, May 25 & Sat, May 26, 20:00 (in case of bad weather: Jun 8 and 9)
Unforgettable jazz moments with Hansi Caruso on the upper terrace opposite mumok.

FESTIVALS
MQ magicSTORIES 2018
Thu, May 31 Day of Fairy-Tales & Fri, Jun 1 Long Night of the Storytellers
From May 31 to Jun 1, the unique International Storytelling Festival will once more enchant Vienna: MQ magicStories will present 26 artists from 16 nations across four program points in the MuseumsQuartier. The festival comes to Vienna, offering something for everyone, from children to adults.
O-Töne Literature festival
Jul 12 to Aug 30, every Thu from 20:00, Opening: Thu, Jul 12, 20:00 with live concert
MQ Main Courtyard (in case of bad weather: Arena 21). Free admission.
www.o-toene.at
frame[o]ut - Open Air cinema at MQ
Jul 13 to Sep 1, every Fri & Sat from 21:30, Opening: Fri, Jul 13, 20:30 with live concert
Sat, Aug 25: Cat Video Festival
MQ Main Courtyard / Courtyard 8 at the boules courts (in case of bad weather: Arena21). Free admission.
www.frameout.at
Architektur.Film.Sommer
Az W in cooperation with wonderland – platform for european architecture and MQ
Wed, Aug 1, Aug 8, Aug 15 & Aug 29, 20:30. Opening: Wed, Aug 1, 20:30
Courtyard 7 (in case of bad weather: Podium / Az W). Free admission.

EXHIBITIONS
Leopold Museum
WOW! The Heidi Horten Collection, thru Jul 29
Unique private collection: Picasso to Warhol

Egon Schiele. The Jubilee Show, thru Nov 4
Large exhibition to mark the 100th anniversary of the artist's death.

Anton Romako. The Beginning of Modernism, thru Jun 18
Visionary forerunner of modernism

Zoran Mušic. Poetry of Silence, thru Aug 16
Seeking answers to the fundamental questions of human existence

Gustav Klimt, Jun 22 to Nov 4
Homage to the Secession founder, focused on his last masterpiece "The Bride".

Make me beautiful, Madame D'ora. The Photographer D'Ora 1907–1957, Jul 13 to Oct 29
Photographer working in Vienna and Paris who portrayed the giants of her time.

Moriz Nähr. Photography and Viennese Modernism., Aug 24 to Oct 29
Friend of Gustav Klimt and photographic innovator
mumok
Bruno Gironcoli. Shy at Work, thru Jun 3
This retrospective exhibition at mumok will for the first time focus on Gironcoli the painter and draughtsman.

Optik Schröder II. Works from the collection of Alexander Schröder, thru Jun 3
The exhibition shows a representative cross-section of one of the most prominent German private collections of contemporary art.

Cécile B. Evans. AMOS' WORLD: Episode One, thru Jul 1
This video installation embedded in an architectural setting is an allegory of the digital era.

Double Lives. Visual Artists Making Music, Jun 23 to Nov 11
From Marcel Duchamps via John Cage to Yoko Ono: "Double Lives" aims the spotlight at visual artists who have written, produced or
performed music.

Class Reunion. Works from the collection of Gaby and Wilhelm Schürmann, Jun 23 to Nov 11
"Class Reunion" unfolds a humorous dialogue between idiosyncratic artistic statements – a unique glimpse into contemporary art from the 1980s to today.

Photo/Politics/Austria, Jul 12 to Feb 3, 2019
A journey in pictures through the last 100 years of Austrian history.

55 Dates. Highlights from the mumok collection, Jul 12 to Feb 3, 2019
This exhibition invites you to a blind date with art. Not the conventional look at art history, but a diverse assemblage of themes and media.

Film and more. From the Archives by Kurt Kren and Ernst Schmidt jr., Jul 12 to Feb 3, 2019
"Film and more" compares the scholarly archives of the two filmmakers Kurt Kren (1929–1998) and Ernst Schmidt jr. (1938–1988).

Loretta Fahrenholz, Jul 12 to Oct 7
The artist plans a collaboration with New York's "Wooster Group" for her exhibition in mumok.
Kunsthalle Wien
Olaf Nicolai. There is No Place before Arrival, Jul 13 to Oct 7
This summer, the artist Olaf Nicolai is planning a temporary, sitespecific installation that will transform the upper hall of the Kunsthalle Wien into a series of images drawn and painted onto the floor on which you walk. Interventions on site and at other selected places in Vienna complete this large-scale exhibition. Nicolai's practice is characterized by performative elements, works that change over the course of the exhibition, everyday objects and pop-culture motifs in unfamiliar contexts, and a dense field of references to iconic moments in politics and the history of ideas.

Space for Kids: WeltTraumStadt, Jul 2 to Sep 2
A series of workshop modules develops into a project on the theme of "utopian-fantastical urbanism", in which children can exercise their abilities to plan, create, and build. Kunsthalle Wien functions as an innovative place of learning and encounter, at once playground, studio, and exhibition, placing the broadest possible concept of sculpture in the center of the dialog.
Architekturzentrum Wien
SOS Brutalism. Save the Concrete Monsters!, May 3 to Aug 6. Opening: Wed, May 2, 19:00
The exhibition shows international examples of brutalist architecture, especially the movement's Austrian highlights. It examines the architectural and social relevance of these projects.

Europe's Best Buildings. European Union Prize for Contemporary Architecture
Mies van der Rohe Award 2018, Aug 23 to Oct 22. Opening: Wed, Aug 22, 19:00
To mark Austria's EU presidency, Az W will exhibit the best European architecture projects of the last two years. Residential buildings take center-stage for the first time this year.

a_show. Austrian Architecture in the 20th and 21st Centuries., Permanent exhibition
"a_show" offers a unique look at 150 years of architecture in Austria.

ART NIGHT AT MQ
The perfect afterwork program for art lovers! Enjoy tours through the Leopold Museum, mumok and Kunsthalle Wien with just one ticket.
Five dates from May to September: Thu, May 3, Jun 14, Jul 19, Aug 16, Sep 20, 17:00 – 21:00
Tours start at: 18:30 Kunsthalle Wien, 19:15 mumok, 20:00 LEOPOLD MUSEUM
Tickets available from 17h in MQ Point and all participating museums. Ticket: € 15,-

CHILDREN'S PROGRAM
KinderKulturParcours. A Journey through the MuseumsQuartier
Jun 14 to Jun 17. From June 14 to 17, the MuseumsQuartier offers a comprehensive program for children and families in the form of "KinderKulturParcours". The activities range from performances you can join in with to a group tour of the complex, from story hour to a children's disco, and from a street art workshop to a painting studio, with plenty of surprises included. MuseumsQuartier Wien is a central site for art and culture education in Austria, embracing all genres from visual art via architecture to dance and theater. In addition to the ongoing, high-quality work of the individual MQ institutions, they have also developed numerous special programs for the "KinderKulturParcours". These make it possible to discover the whole MuseumsQuartier with its many exciting places, hidden corners, and secrets. A fascinating journey for children of all ages. It takes in the Architekturzentrum Wien, Dschungel Wien, Kunsthalle Wien, Leopold Museum, mumok, Q21, wienXtra-kinderinfo, and ZOOM Kindermuseum.
Leopold Museum
WOW! Kids Atelier every Sat, 14:00–17:00
LEO KIDS ATELIER every Sun, 14:00–17:00
Na mei – May May 6, 13, 20 & 27
mumok
Summer studio Tue, Jul 10 to Fri, Jul 13; Tue, Aug 21 to Fri, Aug 24; Tue, Aug 28 to Fri, Aug 31, 10:00–13:00
Do pictures make music on Tuesdays? Of course! And we join in with the noise-making! Then on Wednesday we see if mold and trash can also be art: we print with whatever we can find in the studio to see what comes out. On Thursday the place is a construction site: we build things all day, and on Friday we paint to our heart's content again – with brush, roller, toilet brush etc. In cooperation with wienXtra-ferienspiel.
Kunsthalle Wien
Space for Kids: WeltTraumStadt, Jul 2 to Sep 2
Dschungel Wien
Shake the Break, Jul 16 to Aug 10
Theater and dance workshops for children and young people Dance, play, make drama: Dance, act, perform: "Shake the Break" offers plenty of chances to let your creativity run free with a range of workshops for all age groups and all tastes.
ZOOM Kindermuseum
You and I, here and there - An exhibition dealing with forced displacement, human rights and
living together for children from 6 to 12 year
Opening times until Jun 29: Tue to Fri: 14:00 & 15:30; Sat, Sun, holidays & school vacations: 10:00, 12:00, 14:00 & 16:00
Opening times from Jun 30 to Sep 2: Tue to Sun: 13:30 & 15:30
Why did Faizal and Nesrin have to flee Afghanistan? Why did Arif, Azmi, Lina and Zahra from Syria seek safety here in Austria? This exhibition offers visitors a range of exciting activities to get to know the life stories of these children and young people. You can weave carpets, groove along to the dance karaoke, play table football, arrange ornaments, write Arabic letters, try out unusual greeting rituals, bake cookies and much more. Children: free admission; adults: €5
Wellmoor, from Jun 14 to end of Aug
MQ Fürstenhof in front of ZOOM Kindermuseum
Welcome to the "Wellmoor" artificial lawn, under which is a giant cushion filled with water. Explore, experience, hop, play, or simply relax on this wobbly lawn, designed by David Moises and Chris Janka.
wienXtra-kinderinfo
Bike Salon, Sat, 16. & Sun, Jun 17
Cycling with a twist! Unusual bikes ensure laughter and fun.
Q21
Productive Work_what is it supposed to be?, Jun 28 to end of Aug, Tue to Sun, 13:00–20:00, Opening: Wed, Jun 27, 19:00
frei_raum Q21 exhibition space, Free admission
The developments we are currently seeing in the world are signs of a fourth industrial revolution. Governments are preparing for the use of robotic technologies; the social state is in a prolonged phase of upheaval. What does the future have in store for us? Are there any predictions of how our daily life would look if we did not have to do "businesslike" work? To work out the possible scenarios the
following exhibition will present "unusual" working practices. These give us an insight into opportunities for changing the world of work
and prompt the question of which desires and senses of entitlement might influence us in this discourse on the future of society.
MQ Point
Discover the summer collection! daily 10:00–19:00 in main entrance to MQ
Back to main navigation