11.08.2018 to 11.08.2018 - MQ Main Courtyard

frame[o]ut 2018: WHITE WALLS SAY NOTHING
FREE ENTRY, LEISURE & OUTDOOR, FILM & DIGITAL CULTURE
---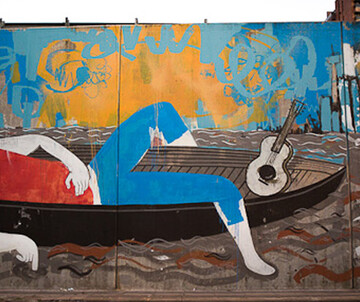 ---
All dates
• Days with event
01 wed
02 thu
03 fri
04 sat
05 sun
---
06 mo
07 tue
08 wed
09 thu
---
10 fri
---
12 sun
13 mo
14 tue
15 wed
---
16 thu
17 fri
18 sat
---
19 sun
20 mo
---
21 tue
22 wed
23 thu
24 fri
25 sat
---
26 sun
27 mo
---
28 tue
29 wed
30 thu
---
31 fri
frame[o]ut: White Walls Say Nothing

MQ Main Courtyard, free admission! (in bad weather: Arena21)
Summer is here and the frame[o]ut Open Air Cinema plays on 16 evenings from July to September at the main court and yard 8 in the MuseumsQuartier Vienna. In the 11th edition, frame[o]ut screen open air and at nightfall local and international cinema on each Friday and Saturday with current topics, exciting stories and surprising styles - free admission and mosquito-free.
WHITE WALLS SAY NOTHING, USA/ARG 2017, 70min, documentary, directors: Jonny Robson, Gates Bradley
With Franco Fasoli, Christian Riffel, Martin Omar Privitera, et al.
Buenos Aires: a complex and chaotic city. Its population and influences are diverse. For a century the city has alternated between dictatorship and democracy, and its residents have repeatedly been subjected to brutal repression and economic crisis. In the center of all this generations of artists and activists have turned to the public space to express themselves through street art, transforming the city's walls into expressive symbols. They serve as the city's voice, and the documentary shows what they have to say.
www.frameout.at
In cooperation with MuseumsQuartier Wien
Back to main navigation