28.07.2018 to 28.07.2018 - Hof 8

frame[o]ut 2018: SHORT-FILM PROGRAM & THE GIRLS
FREE ENTRY, LEISURE & OUTDOOR, FILM & DIGITAL CULTURE
---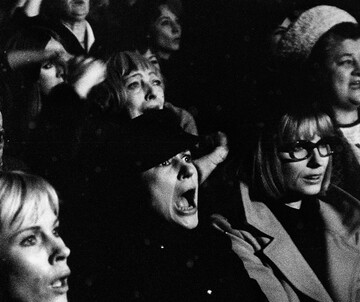 ---
All dates
• Days with event
01 sun
02 mo
03 tue
04 wed
05 thu
---
06 fri
07 sat
08 sun
09 mo
---
10 tue
---
11 wed
12 thu
13 fri
14 sat
15 sun
---
16 mo
17 tue
18 wed
---
19 thu
20 fri
---
21 sat
22 sun
23 mo
24 tue
25 wed
---
26 thu
27 fri
---
29 sun
30 mo
---
31 tue
frame[o]ut: Short-film Program & The Girls

Hof 8 (Boule Bahn), free admission! (in bad weather: Arena 21)
Summer is here and the frame[o]ut Open Air Cinema plays on 16 evenings from July to September at the main court and yard 8 in the MuseumsQuarter Vienna. In the 11th edition, frame[o]ut screen open air and at nightfall local and international cinema on each Friday and Saturday with current topics, exciting stories and surprising styles - free admission and mosquito-free.
21h
SHORT-FILM PROGRAM AND DISCUSSION| #KLAPPEAUF PLATFORM
#KlappeAuf is an independent initiative begun by Austrian filmmakers in January 2018 and since February has received the support of more than 600 representatives of the sector. The platform intends to present short filmic interventions on Austrian politics, the causes and the background, both on digital media as well as in the public space.
The short-film program comprises a selection of the more than 30 works created so far, including documentary, fiction, artistic and provocative contributions of up to 180 seconds.
21.30h
THE GIRLS, SWE 1968, 100min, feature fiction, director: Mai Zetterling, original version w/ English subtitles
With Bibi Andersson, Harriet Andersson, Gunnel Lindblom
The focus of this visionary 1968 Swedish drama are three stage actresses who plan to tour Sweden with a theater group and perform Aristophanes' "Lysistrata." The story alternates between reality, the play and the women's fantasies. In a number of sequences with surreal elements, wit and lightness Mai Zetterling produced a milestone in political cinema of the era.
www.frameout.at
In cooperation with MuseumsQuartier Wien
Back to main navigation