13.07.2018 to 13.07.2018 - MQ Main Courtyard

frame[o]ut 2018: OPENING NIGHT
FREE ENTRY, LEISURE & OUTDOOR, FILM & DIGITAL CULTURE
---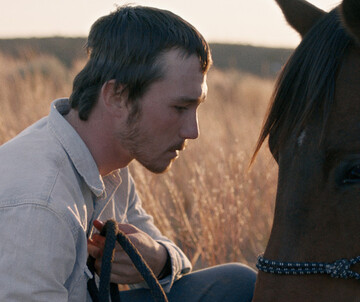 ---
All dates
• Days with event
01 sun
02 mo
03 tue
04 wed
05 thu
---
06 fri
07 sat
08 sun
09 mo
---
10 tue
---
11 wed
12 thu
14 sat
15 sun
---
16 mo
17 tue
18 wed
---
19 thu
20 fri
---
21 sat
22 sun
23 mo
24 tue
25 wed
---
26 thu
27 fri
---
28 sat
29 sun
30 mo
---
31 tue
frame[o]ut: Opening Event with THE RIDER

MQ Main Courtyard, free admission! (in bad weather: Arena21)
Summer is here and the frame[o]ut Open Air Cinema plays on 16 evenings from July to September at the main court and yard 8 in the MuseumsQuarter Vienna. In the 11th edition, frame[o]ut screen open air and at nightfall local and international cinema on each Friday and Saturday with current topics, exciting stories and surprising styles - free admission and mosquito-free.
20.30h
Live musical act: MONTH OF SUNDAYS
21.30h
Welcome speech: Martina Theininger (director, Frame[o]ut) and Guests.
21.45h
AUSTRIAN PREMIERE
THE RIDER, USA 2017, 104min, fiction feature, director: Chloé Zhao, original version w/ German subtitles
With Brady Jandreau, Tim Jandreau, Lilly Jandreau, et al.
After an accident at a rodeo the young cowboy Brady must face the fact that he'll never ride again. Back home, at the Pine Ridge Reservation in Southern Dakota, he searches for a new place and new meaning in life. But Brady's unable to contain his skill with horses or his desire for freedom. And so, Brady and the film pursue the great myth of America's West in a new and surprising form.
www.frameout.at
in cooperation with MuseumsQuartier Wien
Back to main navigation