10.08.2018 to 10.08.2018 - MQ Main Courtyard

frame[o]ut 2018: FACES PLACES
FREE ENTRY, LEISURE & OUTDOOR, FILM & DIGITAL CULTURE
---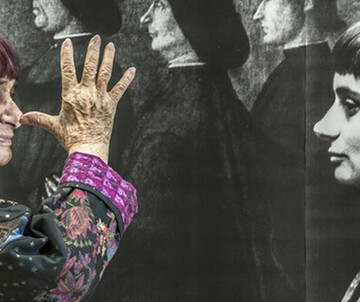 ---
All dates
• Days with event
01 wed
02 thu
03 fri
04 sat
05 sun
---
06 mo
07 tue
08 wed
09 thu
---
---
11 sat
12 sun
13 mo
14 tue
15 wed
---
16 thu
17 fri
18 sat
---
19 sun
20 mo
---
21 tue
22 wed
23 thu
24 fri
25 sat
---
26 sun
27 mo
---
28 tue
29 wed
30 thu
---
31 fri
frame[o]ut: Faces Places

MQ Main Courtyard, free admission! (in bad weather: Arena21)
Summer is here and the frame[o]ut Open Air Cinema plays on 16 evenings from July to September at the main court and yard 8 in the MuseumsQuarter Vienna. In the 11th edition, frame[o]ut screen open air and at nightfall local and international cinema on each Friday and Saturday with current topics, exciting stories and surprising styles - free admission and mosquito-free.
FACES PLACES, FRA 2017, 93min, documentary, directors: Agnès Varda and JR, original version w/ German subtitles
The 89-year-old iconic director Agnès Varda and the 33-year-old street artist JR set out with their unique "photomobile" to discover and depict France's residents and their stories in larger-than-life portraits applied to facades, trains and shipping containers. Their art focuses on people from Provence to Normandy: the letter carrier, the factory worker and the last resident on a block in a former mining community. Landscapes are transformed into stages, faces tell us forgotten stories, and gazes turn into encounters.
In cooperation with Jakob Kattner (director of Calle Libre) and street artists, who will also be present.
www.frameout.at
Eine Kooperation mit dem MuseumsQuartier Wien
Back to main navigation