25.08.2018 to 25.08.2018 - Arena21

frame[o]ut 2018: CAT VIDEO FESTIVAL VIENNA
FREE ENTRY, LEISURE & OUTDOOR, FILM & DIGITAL CULTURE
---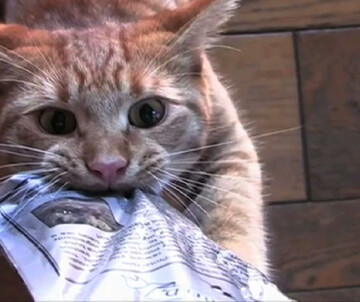 ---
All dates
• Days with event
01 wed
02 thu
03 fri
04 sat
05 sun
---
06 mo
07 tue
08 wed
09 thu
---
10 fri
---
11 sat
12 sun
13 mo
14 tue
15 wed
---
16 thu
17 fri
18 sat
---
19 sun
20 mo
---
21 tue
22 wed
23 thu
24 fri
---
26 sun
27 mo
---
28 tue
29 wed
30 thu
---
31 fri
frame[o]ut: Cat Video Festival Vienna

MQ Arena21, free admission!
Summer is here and the frame[o]ut Open Air Cinema plays on 16 evenings from July to September at the main court and yard 8 in the MuseumsQuartier Vienna. In the 11th edition, frame[o]ut screen open air and at nightfall local and international cinema on each Friday and Saturday with current topics, exciting stories and surprising styles - free admission and mosquito-free.
CAT VIDEO FESTIVAL VIENNA
Cats Just Wanna Have Fun!
In five different CATegories portraits of and stories about famous cats and their owners from around the world will be presented. A fort will be built for LIL BUB; COLE & MARMALADE show their exciting daily feline lives; HENRI, LE CHAT NOIR shares his life of constant suffering with us; and KEYBOARD CAT hammers the keys. Along with international stars domestic felines (STUBENTIGER) will also be included. Furthermore we will present brand-new highlights and music videos from the world of cats that premiered at renowned international film festivals such as Toronto.
DThe Cat Video Festival Vienna will be put on by the Vienna Shorts Agentur in cooperation with CatVideoFest, frame[o]ut and the MuseumsQuartier.

In cooperation with Marija Milovanovic and Julia Fabrick (curators, CAT VIDEO FESTIVAL VIENNA and Vienna Shorts Agentur), who will also be present.
www.frameout.at
In cooperation with MuseumsQuartier Wien
Back to main navigation