20.07.2018 to 20.07.2018 - MQ Main Courtyard

frame[o]ut 2018: 100 YEN LOVE
FREE ENTRY, LEISURE & OUTDOOR, FILM & DIGITAL CULTURE
---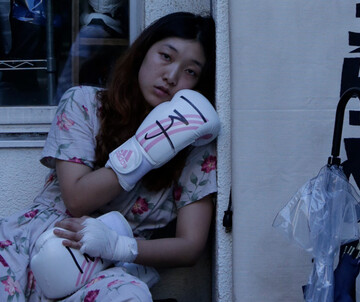 ---
All dates
• Days with event
01 sun
02 mo
03 tue
04 wed
05 thu
---
06 fri
07 sat
08 sun
09 mo
---
10 tue
---
11 wed
12 thu
13 fri
14 sat
15 sun
---
16 mo
17 tue
18 wed
---
19 thu
---
21 sat
22 sun
23 mo
24 tue
25 wed
---
26 thu
27 fri
---
28 sat
29 sun
30 mo
---
31 tue
frame[o]ut: 100 Yen Love

MQ Main Courtyard, free admission! (in bad weather: Arena21)
Summer is here and the frame[o]ut Open Air Cinema plays on 16 evenings from July to September at the main court and yard 8 in the MuseumsQuarter Vienna. In the 11th edition, frame[o]ut screen open air and at nightfall local and international cinema on each Friday and Saturday with current topics, exciting stories and surprising styles - free admission and mosquito-free.
100 YEN LOVE, JPN 2014, 113min, fiction feature, director: Masaharu Take, original version w/ German subtitles
With Sakura Ando, Hirofumi Arai, et al.
Ichiko (Sakura Ando) is 23 and lives with her parents, her divorced sister and her son in an apartment that's much too small for them. She plays video games with her nephew and lives for the day without a goal in life. After a family fight Ichiko's mother kicks her out. She gets a job and becomes friends with amateur boxer Yuji Kano, then climbs into the ring herself.
In cooperation with Chang Xue (project manager and chief editor, Nippon Nation), who will also be present
www.frameout.at
In cooperation with MuseumsQuartier Wien
Back to main navigation