21.10.2023 to 24.10.2023 - Tanzquartier Wien

Florentina Holzinger: Ophelia's Got Talent
DANCE/PERFORMANCE/MUSIC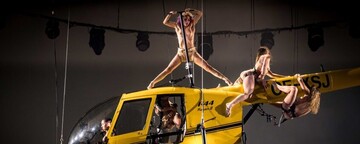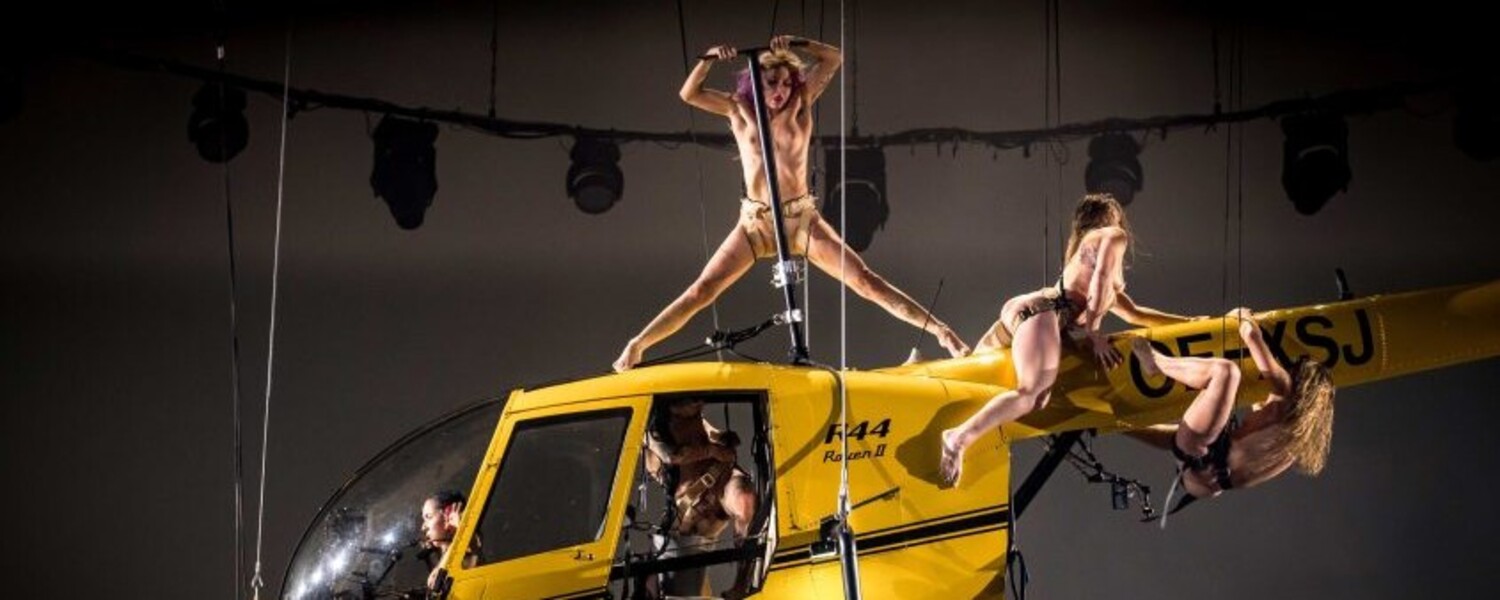 ---
All dates
• Days with event
You have selected the following event:
01 sun
02 mo
03 tue
04 wed
05 thu
---
06 fri
07 sat
08 sun
09 mo
---
10 tue
---
11 wed
12 thu
13 fri
14 sat
15 sun
---
16 mo
17 tue
18 wed
---
19 thu
20 fri
---
25 wed
---
26 thu
27 fri
---
28 sat
29 sun
30 mo
---
31 tue
In the twilight of the "Age of Aquarius", there's a shift away from technological innovation towards humanitarian concerns and collective responsibilities. The narratives of Ophelia's heiresses have inevitably resurfaced to float like a carpet of algae above the depths and abysses they at once cover.
The wet terrain the stage has turned into provides the training ground for working out how to become like Ophelia – embodying the laws operative in this special environment and satisfying the fantasies and desires of others are elements in an ambivalent game Ophelia masters brilliantly. The narratives of her ancestors, Leda, Melusine, Undine, nymphs, nereids and sirens, have left a distinctive mark on contemporary biographies. Excellent dancers as they are, they love music and lure us into the water dragging us to the lower depths to make us look into the mirror of Venus. Yet the actual place of their significance remains untold; it has drowned and sunk to the ground. Only in the process of decomposition do the bodies float to the water's surface, adrift, unless they're recovered or mouldering away to become one with nature finally.
Water is the element of assimilation and adaptation, a symbol of the boundless capacity to expand, of eternal, inseparable unity with the outside world. Ichnographically, water has been associated with womanhood – and with death: a figure standing next to a quiet pond is a cypher for the domestication of female subjectivity; whitecaps on the sea's surface stand for the result of her disintegration and disengagement, a mermaid's fishtail is a metaphor for denied female sexuality. An oceanic landscape arises, full of allusions, cultural and historical references to all water creatures and drowned strangers. This scenario not only asks whether training and physical exercise can help us escape the precarious circumstances of the present, with climate catastrophes and other disasters looming. It also invites speculations on future life forms that will have assimilated these conditions, transformed them, and created new forms of being.
A Tanzquartier Wien event.
In cooperation with Volkstheater.
The show on 21.10. takes place within the framework of Choreographic Platform Austria.
opening hours
| | |
| --- | --- |
| mo-fri: | 10 – 18:00 |
| sat-sun: | closed |
---
Back to main navigation