10.06.2022 to 10.06.2022 - Architekturzentrum Wien

Excursion: What a Campus can be
EDUCATION, ARCHITEKTUR
---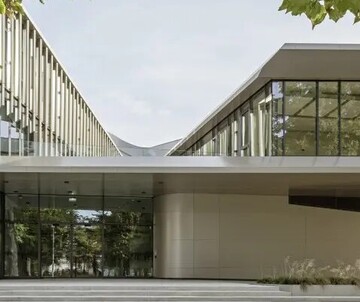 It was a correct decision alround to transform the inner-city complex of the former veterinary college into a university venue for art — music, sound and film. The first-rate reputation of the mdw is matched by the architectural interventions, which began in the mid-1990s and culminated in 2020 with the construction of the new Future Art Lab.
Reinhardt Gallister uses transparency and a light touch to renovate and add to the classicist complex, with its spacious green courtyards (where animals used to graze). Pichler & Traupmann Architekten designed the Future Art Lab, a landmark cultural building that includes a sound theatre, an arthouse cinema and a concert hall.
The mdw provides the qualities of a campus — a sheltered atmosphere with places for meeting, inspiration and recreation; at the same time, the facility on the historic railway line now forms a continuous and enriching part of the city.
A contribution by the Az W to the Architekturtagen 2022: Educational Buildings
With: Reinhardt Gallister, architect; Christoph Pichler and Hannes Traupmann, architects; Ulrike Sych, Rector of the mdw (university of music and performing arts vienna); Johannes Meissl, Vice-rector of the mdw; Thomas Breitsching, BIG
Moderated by Maria Welzig, Az W
Meeting point: 14.45h Anton-von-Webern-Platz 1, 1030 Vienna
Tickets: € 3
Registration required: anmeldung@azw.at
Back to main navigation