28.09.2023 to 28.09.2023

Collective Seed Harvest
FREE ENTRY, LEISURE & OUTDOOR
---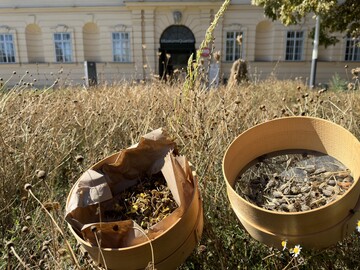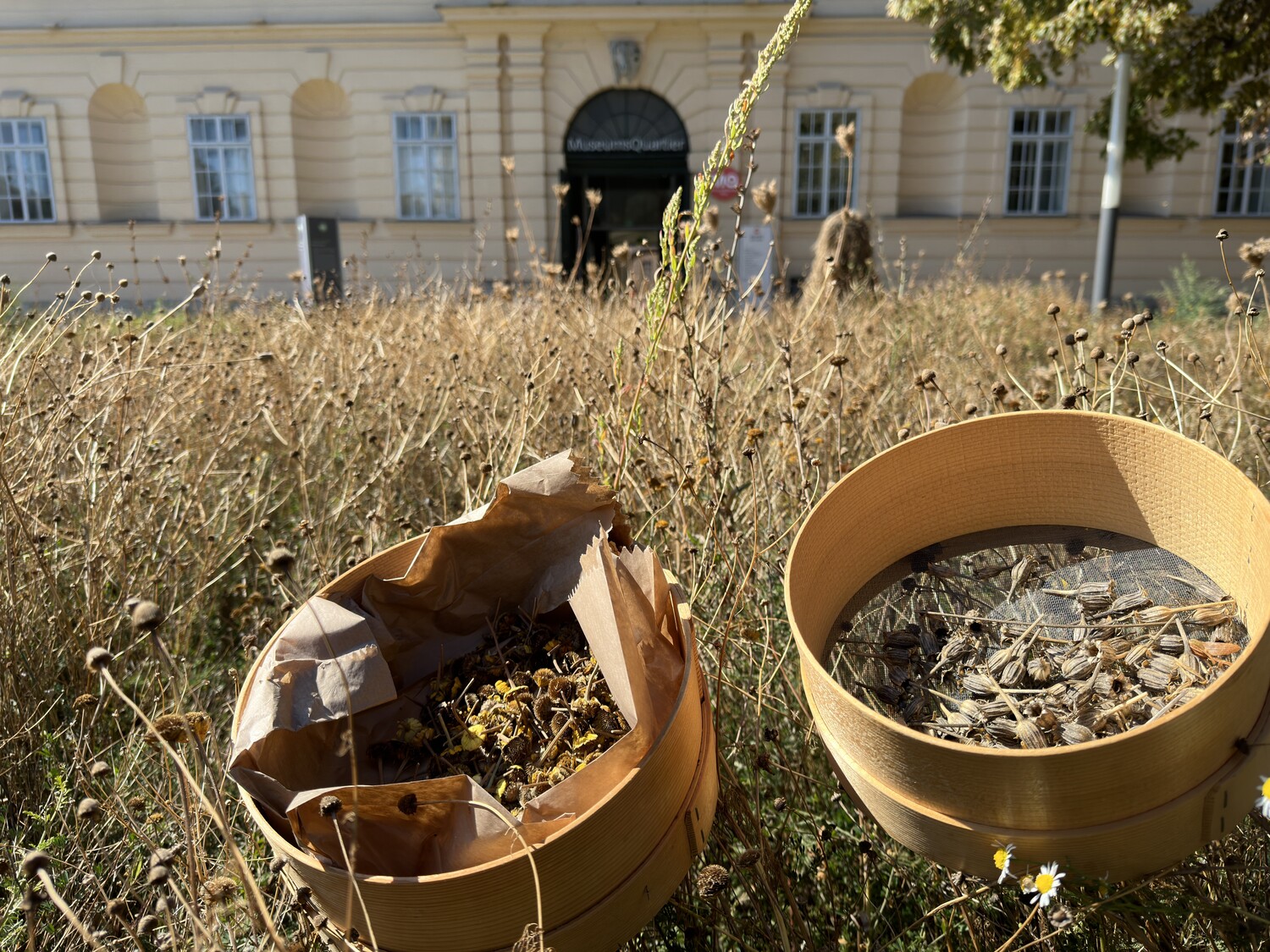 Collective Seed Harvest with Anita Fuchs

Do 28.09., 17 – 20h l Versuchsfeld1[experimental field1], MQ Forecourt l free admission, no registration required!
The MuseumsQuartier has invited the artist Anita Fuchs to deal with a 250 m² lawn on the forecourt of the site. Since March 2023, the area has been the Versuchsfeld1 [experimental field1] that Anita Fuchs has been artistically exploring and developing over a period of two years: Soil samples were taken to identify suitable seeds and compiled according to the given conditions. At the beginning of April, the previous sod was removed, the soil prepared and the seed mixture sown.
The Versuchsfeld1 has become a biodiverse wild plant area that also provides a home for many insects.
Before the mowing at the end of September, the artist Anita Fuchs harvests the seeds of the wild plant meadow on which more than 50 different wild plants grow.
Everybody is invited to participate in the harvest. Just come by and harvest seeds for your own use.
Photo: Versuchfeld1, 2023 © Anita Fuchs, Bildrecht Wien, 2023
Back to main navigation