17.09.2020 to 17.09.2020 - Architekturzentrum Wien

Panel discussion: Where is Building Culture Policy in Vienna Headed?
FREE ENTRY, ARCHITEKTUR
---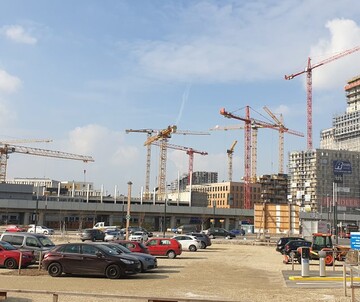 ---
All dates
• Days with event
01 tue
02 wed
03 thu
04 fri
05 sat
---
06 sun
07 mo
08 tue
09 wed
---
10 thu
---
11 fri
12 sat
13 sun
14 mo
15 tue
---
16 wed
18 fri
---
19 sat
20 sun
---
21 mo
22 tue
23 wed
24 thu
25 fri
---
26 sat
27 sun
---
28 mo
29 tue
30 wed
---
What will be the significance of architecture and urban development in Vienna over the next five years? This will also be voted on in the upcoming Vienna elections.
With the upcoming Vienna City Council elections this year, we talk to representatives of the main political parties campaigning for the election about their concepts for the structural development of Vienna, from housing and public infrastructure to mobility, from climate protection and quality assurance to the relationship between politics, public welfare and the market. As early as 2014, the Vienna City Council defined general principles outlining the culture of building in the City of Vienna. How up-to-date are these objectives and how are they to be achieved?
Guests:
Omar Al-Rawi, SP Vienna
Stefan Gara, Neos Vienna
Peter Kraus, Die Grünen Vienna
Elisabeth Olischar, VP Vienna
Alexander Pawkowicz, FP Vienna
Moderated by:
Renate Hammer, Robert Temel
An event by the Plattform Baukulturpolitik in cooperation with the Architekturzentrum Wien.
Admission free
The event will be broadcast live on zoom. You will find the link at www.azw.at soon
Back to main navigation