27.03.2019 to 27.03.2019 - mumok

mumok Kino: Third from the Sun (3)
ART, FILM & DIGITAL CULTURE
---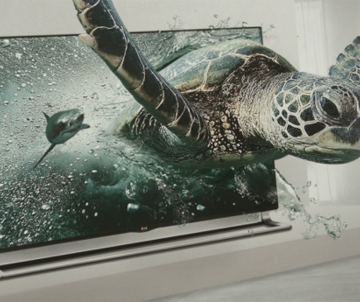 ---
All dates
• Days with event
01 fri
02 sat
03 sun
04 mo
05 tue
---
06 wed
07 thu
08 fri
09 sat
---
10 sun
---
11 mo
12 tue
13 wed
14 thu
15 fri
---
16 sat
17 sun
18 mo
---
19 tue
20 wed
---
21 thu
22 fri
23 sat
24 sun
25 mo
---
26 tue
---
28 thu
29 fri
30 sat
---
31 sun
Self-inflicted catastrophe or a cosmic joke? Our planet is not doing well. From day to day, we see this more clearly. Images of rubbish heaps, plastic in the oceans, and the drastic recent effects of climate change point to a dark future. In the early 2000s, Dutch chemist Paul Crutzen coined the term Anthropocene for the irrefutable traces that humankind leaves on the earth and in the atmosphere. Since then, artists and filmmakers have taken ever greater interest in this drastic situation, whose underlying causes are often more complex than many evident ecological disasters would suggest.
The series in four parts, Third from the Sun, looks at artistic approaches that reveal the specific symptoms, manifestations, and effects of the Anthropocene. The focus is less on warnings or shocking images of catastrophe and more on the forms of implication in largely irreversible processes. The first part (Dark Star – After the Catastrophe) illustrates the ways humankind has shaped our environment, also by utilizing visionary counter images. The second part (Earthbound – Resistant Natures) explores the strength and resistance of the "natural," without ignoring the role of the still dominant human subject. The third part (Electric Warriors – Last Humans) takes a closer look at the views, intentions, and future prospects of this human subject, which is in danger of ever further irrelevance given the escalation of the problem, but which can see this situation as an opportunity too. The fourth and final part (Stone Free – The Time that Remains) considers the latency or potential of whatever has not yet become reality, but is the germ of change in relation to our traditional understanding of nature and the environment. Planet Earth is blue, and there's nothing we can do?
Curated by Christian Höller

Part 3: Electric Warriors – Last Humans
In the light of the inevitable catastrophe, humankind can be seen as nothing other than pathetic. Or can the impending disaster be understood as an opportunity to use unconventional and counterintuitive means to stand up to what seems to be a foregone conclusion? Electric Warriors shows moments of this form of resistance, and a remarkable variety of options for resistance and protest. Wanuri Kahiu's science fiction short movie Pumzi is set thirty-five years after the end of World War III, the "war in the water," and its heroine counters a futuristic vision of complete control by bringing a spark of freedom into a world that has become uninhabitable. The experimental world of Ursula Biemann's and Mo Diener's Twenty-One Percent is similar—a techno-shaman performs acts of "cosmic cooking" in order to test the strength of the elements and the chemistry of the planet. In Zheng Bo's Pteridophilia, the interface of green and queer is enacted, as seven youths enter into erotic relationships with various bracken plants in a Taiwanese forest. Sirenomelia, the mermaid syndrome, is Emilija Škarnulytė's name for her post-humanist perspective of the melting icebergs of the far north, where a hybrid mermaid comes to life and sees the light of the world in a secret underground canal, as a symbol of potential liberation. This light is also present in Holly Herndon's music video Morning Sun, where she is completely dazzled by it, while the world around her remains pitch black.
Program
Wanuri Kahiu, Pumzi, 2009, 22 min
Ursula Biemann, Mo Diener, Twenty-One Percent, 2016, 18 min
Zheng Bo, Pteridophilia, 2016, 17 min
Emilija Škarnulytė, Sirenomelia, 2017, 12 min
Holly Herndon, Morning Sun, 2015, 6 min
Presented by Christian Höller, followed by a conversation with Emilija Škarnulytė (in English)
Christian Höller is editor and co-publisher of the magazine springerin – Hefte für Gegenwartskunst.
Emilija Škarnulytė is a nomadic artist and filmmaker. Together with Sarah Schipschack she currently co-directs Polar Film Lab, a collective for 16mm analogue film practice located in Tromsø, Norway. Exhibitions (selection): Hyperobjects, Marfa, Texas (2018); Moving Stones, KADIST, Paris (2018); On Earth, Structure and Sadness (together with Tanya Busse as New Mineral Collective), Serpentine Cinema, London (2019).
opening hours
| | |
| --- | --- |
| mo: | closed |
| tue: | 10:00 – 18:00 |
| wed: | 10:00 – 20:00 |
| thu-sun: | 10:00 – 18:00 |
---
Back to main navigation