17.07.2019 to 17.07.2019 - MQ Main Courtyard

MQ Hofmusik: Marina & The Kats
FREE ENTRY, CHILDREN & FAMILY, DANCE/PERFORMANCE/MUSIC, LEISURE & OUTDOOR
---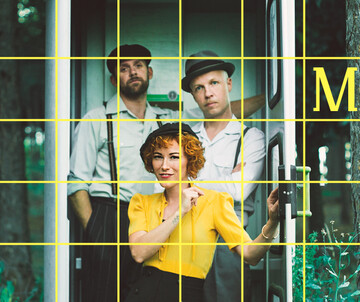 ---
All dates
• Days with event
01 mo
02 tue
03 wed
04 thu
05 fri
---
06 sat
07 sun
08 mo
09 tue
---
10 wed
---
11 thu
12 fri
13 sat
14 sun
15 mo
---
16 tue
18 thu
---
19 fri
20 sat
---
21 sun
22 mo
23 tue
24 wed
25 thu
---
26 fri
27 sat
---
28 sun
29 mo
30 tue
---
31 wed
MQ HOFMUSIK: Marina & The Kats
Wed 17.07., 19:00h, (in case of bad weather: 24.07.)
MQ main courtyard, admission free!


With Marina & The Kats, the smallest Big Band on Earth, you take a dreamy journey into the times of Djano Reinhart and Cab Calloway, the Divas and the Crooners, the Lindy Hops and the Collegiate Shags, the Radio shows and the Revue theatres, the Miròs and the Picassos, the Peek-A-Boo's and the Victory Rolls, the Buick Rivieras and the Cadillac Convertibles, between the dim Cotton Club of Harlem and the sun sparkling palm trees of Santa Monica, and you still land softly in the here and now.
As part of the Hofmusik live concerts we present you bands of the local music scene, from newcomers to established acts and from hip hop to electro pop.
Back to main navigation