23.11.2017 to 04.04.2018

Form follows Rule
ARCHITEKTUR
---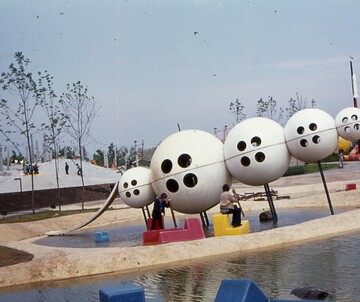 ---
All dates
• Days with event
01 wed
02 thu
03 fri
04 sat
05 sun
---
06 mo
07 tue
08 wed
09 thu
---
10 fri
---
11 sat
12 sun
13 mo
14 tue
15 wed
---
16 thu
17 fri
18 sat
---
19 sun
20 mo
---
21 tue
22 wed
---
---
---
05 thu
---
06 fri
07 sat
08 sun
09 mo
---
10 tue
---
11 wed
12 thu
13 fri
14 sat
15 sun
---
16 mo
17 tue
18 wed
---
19 thu
20 fri
---
21 sat
22 sun
23 mo
24 tue
25 wed
---
26 thu
27 fri
---
28 sat
29 sun
30 mo
---
Form follows Rule
Exhibition

Location: Architekturzentrum Wien
Whenever architects design buildings and city planners envision urban life, an increasing mass of regulations accompany them. Laws, regulations and standardised norms have become key factors in the design process, which ought to be grounds for public debate.
The exhibition 'Form Follows Rule' brings the regulations to the fore, regulations which are themselves rarely featured in an architecture museum, directing attention critically but also unavoidably humorously to the legal subtext of architecture and urban development. Case studies, explanations of terminology, historical and international comparisons show how strongly legislative compendia and reams of standardised norms have a significant impact on the design process. Interviews with architects, project developers, experts and building authority representatives shed light on the current situation in all of its complexity and incongruities, exploring leeway for interpretation that is also exploited in numerous workarounds.
The scope of Viennese building regulations, for example, has continually broadened since their introduction in 1829, supplemented, inter alia, by a rapid increase in regulations and standardised norms. The strict regulations in the building sector are inseparably tied to a shift in society, calling for guaranteed protection for citizens and care to be taken of the weakest. Today, in contrast, there are widespread complaints about the administration of potential risks, where playgrounds are designed for helicopter parents and grounds everywhere become higher and doors heavier. And while large parts of the building sector complain about the "flood of regulations", on the other hand, the complexity of the regulations promotes a new model of society based on risk management. How could things go so far?
With attention focused behind the scenes in the building sector, the exhibition is intended to trigger a broad public debate. What regulation does society need because it is in the public interest, to facilitate communal life or intended to safeguard our lives? Which regulations go too far, and which primarily fulfil specific interests? What do a country's regulatory bodies say about the dominant concept of society? What sort of architecture results from 'playing safe'.
Curators: Martina Frühwirth, Karoline Mayer, Katharina Ritter, all Az W
Back to main navigation