29.06.2022 to 31.08.2022 - ASIFAKEIL
Host: Q21
Osbert Parker: Adventures in Animation
FREE ENTRY, ART, FILM & DIGITAL CULTURE
---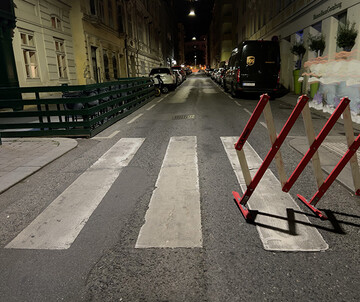 Opening: Tue 28.06., 19h
Objects as submissive, silent observes come to life in locations around Vienna.
What personality and character will they have? Are they rebellious objects with curiosity, desire and emotion that observes the world from their unique point of view that reflect aspects of modern life in surprising and entertaining ways. These concepts and themes will be explored during Osbert Parker's MQ residency.
Clips from the film invites viewers to experience Vienna in new ways through the animated world of objects.
This will be achieved by filming objects from Flohmarkt am Naschmarkt on locations around Vienna exploring a range of situations using animation and documentary techniques to heighten the drama and private lives of objects.
The ultimate aim is to create a larger film about abandoned objects telling human stories from their point of view in streets from around the world. Work-in-progress documenting the film and animation process will be displayed in Q21 for visitor's engagement.
Back to main navigation