25.06.2021 to 25.06.2021 - Artist Studios
Host: Q21
Maxim Sarychau (BLR): Between Holocaust and Pandemic
DIGITAL, FREE ENTRY, LITERATURE & DISCOURSE, ART
---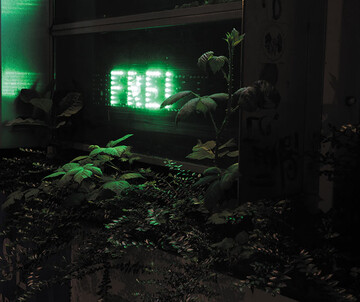 ---
All dates
• Days with event
01 tue
02 wed
03 thu
04 fri
05 sat
---
06 sun
07 mo
08 tue
09 wed
---
10 thu
---
11 fri
12 sat
13 sun
14 mo
15 tue
---
16 wed
17 thu
18 fri
---
19 sat
20 sun
---
21 mo
22 tue
23 wed
24 thu
---
26 sat
27 sun
---
28 mo
29 tue
30 wed
---
In the online artist talk, visual artist and photojournalist Maxim Sarychau will be presenting his 2 photographic projects, on which he worked at the Q21 residence in Vienna in 2020 and 2021.

His photo series "Where Have All the Flowers Gone?" was made in the spring of 2020, during the first wave of COVID-19, it visualizes human fragility and reflects on the state control over the circulation of images in the media.

The ongoing project "I can almost hear the birds" explores the theme of the (in-)visibility of the Holocaust in the natural landscape of the former extermination camp Maly Trascianec (Belarus) and the urban space of contemporary cities where Jews lived before deportation to Minsk - Vienna, Berlin, Prague.

Both projects were shown in Belarus in 2021: in Brest at the personal exhibition in the KX Gallery and in a group exhibition "Machine breathes, but I don't" in Minsk.
Both exhibitions lasted only one day and were closed by the authorities for far-fetched reasons.
In cooperation with BMEIA, Maxim Sarychau is Q21 Artist-in-Residence in March 2020 and May-June 2021.
Back to main navigation