03.03.2022 to 01.04.2022 - Jan Arnold Gallery
Host: Q21
FINAL SALE – Systemerhalterinnen intervenieren
FREE ENTRY, ART
---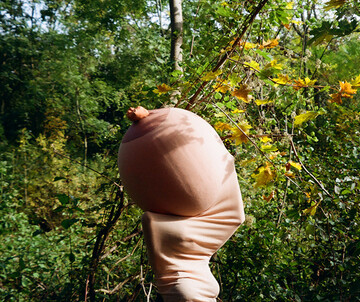 ---
All dates
• Days with event
02 sat
03 sun
04 mo
05 tue
---
06 wed
07 thu
08 fri
09 sat
---
10 sun
---
11 mo
12 tue
13 wed
14 thu
15 fri
---
16 sat
17 sun
18 mo
---
19 tue
20 wed
---
21 thu
22 fri
23 sat
24 sun
25 mo
---
26 tue
27 wed
---
28 thu
29 fri
30 sat
---
Opening: Thu 10.03, 18-20h
Finissage: Fri 01.04, 18-20h
Opening hours: Thu 12-18h
The current access regulations apply.
A beep. A cash register opens and closes. Slogans about discounts, supposed offers, neon-coloured incentives offer a good deal, nothing should be missed. We don't want to pay more, our eyes are looking for the offers of the week, for percentages, special offers. Please keep your distance and trained staff are on hand to give competent advice to visitors and future customers. The head of the ceramics department speaks of a nipple as an ornament and a "destruction of everyday life". The employees of the month for the textiles department receive applause for their accurate checking of the expiry date in the assortment areas "workwear for the modern housewife" as well as "fresh-off-the-press delicacies". What are these interventions all about?
The artists will occupy the Jan Arnold Gallery for the duration of March 2022 and put their finger on the enormous changes in work for women since the beginning of the pandemic.
Especially in commerce, women became system preservers overnight. A course made of Plexiglas offers insights and points out concrete grievances.
ARTISTS
Anna Riess, Birgit Rampula and Katharina Amenitsch
Photo: Kristina Kulakova
Boob Tube: Anna Riess
Back to main navigation