10.03.2022 to 26.04.2022 - eSeL REZEPTION
Host: Q21
eSeL BEZIRKSKUNST
ART
---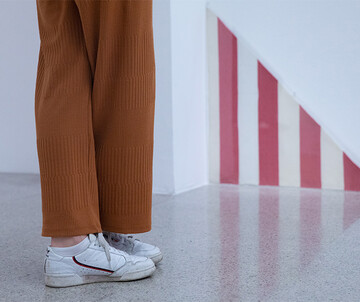 ---
All dates
• Days with event
01 tue
02 wed
03 thu
04 fri
05 sat
---
06 sun
07 mo
08 tue
09 wed
---
---
---
---
---
---
---
---
---
---
---
---
---
---
---
27 wed
---
28 thu
29 fri
30 sat
---
eSeL BEZIRKSKUNST
Which work is hanging above your sofa?
eSeL is giving away one art photo to each of Vienna's municipal districts (plus: Seestadt Aspern) as part of the FOTO WIEN Festival!
For two decades, eSeL has accompanied the examination of contemporary art in Vienna with a camera and a lot of tongue-in-cheek. The project BEZIRKSKUNST directs the view from art presentations in museums and exhibition halls to private art enjoyment in one's own four walls.
The photo series shows the enormous range of contemporary art practices and disciplines in Vienna. During the opening hours of the eSeL REZEPTION (Monday to Thursday, 12-6 p.m.), the first interested person per district can select one remaining photo and take it home free of charge.
The new owner agrees to hang the picture visibly in a private setting for at least six months, and to provide insight into the "exhibition situation" in the course of a short visit....
The entire series can be viewed in the Q21 showrooms with free admission daily from 10 am to 10 pm. Collection is possible from Monday to Thursday, 12 to 18 o'clock.
Back to main navigation