30.09.2021 to 23.03.2022 - Sternenpassage
Host: Q21
Christian Azzouni, Melanie Moser, Ophelia Pauline Reuter: The Fold
FREE ENTRY, ART
---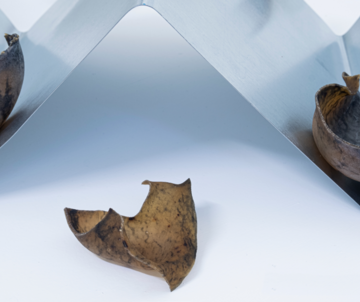 Opening: Sat, Sep 30, 19:00
Introduction by Sabine Jelinek. The artists are present.
Presentation of the Lumen Zine # 7, with text contributions by Ruth Horak and Christian Köberl.
In its second exhibition in 2021, Sternenpassage presents works by students of the Linz University of Art. For the first time, there will be a thematic specification.
Thus, Christian Azzouni, Melanie Moser and Ophelia Pauline Reuter deal with the theme of "the fold" in their artistic contributions.
Similar to the fold, which reveals different information of a whole and hides others, we always look at only a small section of space.
The spectrum of artistic realizations ranges from photo series that stage the "overview effect" - known from space travel - to direct exposures on various materials, to transparency and opacity in painting and photography.
Back to main navigation