11.01.2021 to 31.01.2021 - STATION ROSE
Host: Q21
STATION ROSE - Digital Art Diaries #unfolded
FREE ENTRY, ART, FILM & DIGITAL CULTURE
---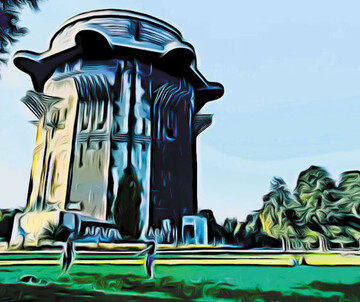 ---
All dates
• Days with event
01 fri
02 sat
03 sun
04 mo
05 tue
---
06 wed
07 thu
08 fri
09 sat
---
10 sun
---
---
---
---
---
---
---
DIGITAL ART DIARIES 5 & 6 as well as 7 & 8 became a QUARANTINE DIARY under Covid-19 circumstances.
In the exhibition "STATION ROSE - QUARANTINE DIARIES, Digital Art Diaries unfolded", excerpts from the TV series on ORF 3 "Digital Art Diaries 7+8" can be heard and seen.
# Broadcast format
A series of shapes is created to build a virtual, non-chronological narration. These forms can consist of purely digital AV-animations created on the computer, as well as fragments of conversations, text animations or recordings of real situations. The real scenes often play in places that result from recent performances, exhibitions, installations and travels. The aesthetics include mobile phone documentaries, social web recordings, hi-res productions, STReaming and A / V compositions.
Since traveling became obsolete under Covid19, the small radius in the sections "Stadtpark", "MQ-Libelle" or "Augarten" is displayed as an urban pedestrian walk.
STATION ROSE's digital audiovisual works are developed in the flow of an association chain in the STR studio. Elisa Rose & Gary Danner begin a composition with a selection of digital samples, loops or patterns which are used to improvise and compose during the A/V session.

# Self-referential meets abstract as well as documentary - produced and created by "STATION ROSE - Pioneers with an Introduced Brand" (Frankfurter Allgemeine Zeitung).

# Topics and components: audiovisual art, live sessions, NiC / Nature is Cool, urban land art, social media, performance, STReams, discussions.

All these forms meet in the storyboard. The narrative in the classic sense arises at the end, working out the moment is important. The intention to produce serial + sequential remains with this new project, it is again about experimenting with finding a new language.
Elisa Rose & Gary Danner
Augmented Reality App by Artivive.
Image: Augarten-Ballspiel 01
Back to main navigation