18.02.2016 to 18.02.2016 - Raum D / Q21
Host: Q21
SUBOTRON pro games: Virtual Reality 2016: Beyond Immersion
FILM & DIGITAL CULTURE
---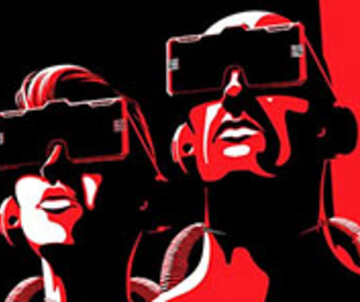 ---
All dates
• Days with event
01 mo
02 tue
03 wed
04 thu
05 fri
---
06 sat
07 sun
08 mo
09 tue
---
10 wed
---
11 thu
12 fri
13 sat
14 sun
15 mo
---
16 tue
17 wed
---
19 fri
20 sat
---
21 sun
22 mo
23 tue
24 wed
25 thu
---
26 fri
27 sat
---
28 sun
29 mo
Location: Raum D / Q21
Admission free

Rob Morgan
game writer & narrative designer, London

As VR and AR technologies develop and converge, pretty soon users will be able to switch freely between realities – "vanilla", virtual and augmented. So how do we design experiences and immersive stories beyond VR? More importantly, what storytelling possibilities do AR technologies and techniques offer to VR developers right now? Game Writer Rob Morgan collaborated with J.K. Rowling to write the PS3 AR titles "Wonderbook: Book of Spells" and "Book of Potions", and wrote the upcoming VR title "The Assembly". Here, he'll discuss how tools and techniques developed in AR can help overcome VR storytelling and embodiment challenges, and how investing in VR best practices now can help developers plan the 'Customisable Reality' future.

Rob Morgan is a game writer, narrative designer and voice director. He has written and designed interactive narratives for platinum-selling console titles and award-winning browser, mobile and ARG projects. Rob is currently developing stories and writing scripts for upcoming VR titles across multiple genres and hardware formats, as well as working on an indie interactive fiction title.


Back to main navigation